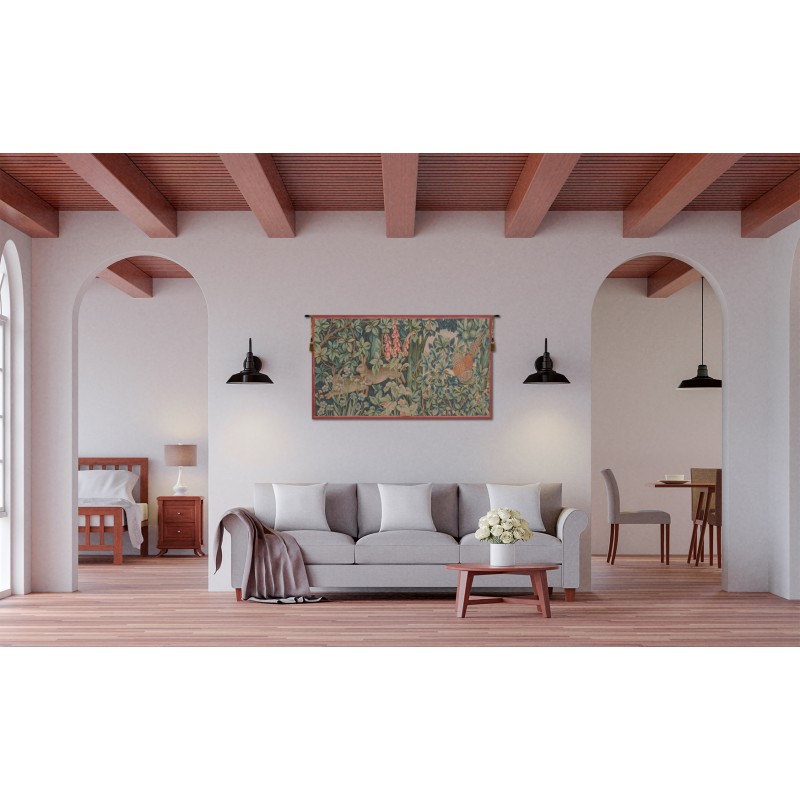 Lately, wall tapestries have made their way in contemporary living spaces. Art connoisseurs and decor enthusiasts, all over the world, have been intrigued about this trend. Specifically, medieval wall tapestries have gathered a considerable following. A major reason for this could be the warmth and texture a wall tapestry lends to its surroundings. With umpteen wall decor options available out there, it can be full of confusion about the choice of home decor items. Save on Tapestries offers a plethora of large woven tapestries for your walls.
Plain walls are never anyone's favorite and you will realize that they are quite forgettable. On the other hand, walls which are decorated with traditional wall art never fail to make a statement. Save on Tapestries is a one-stop-shop that ensures you never run out of choices. There are scores of tapestries such as Art Nouveau Tapestries, Ancient Art Tapestries, City & Country Tapestries, Classical & Pastoral Tapestries, Animal & Wildlife Tapestries and more.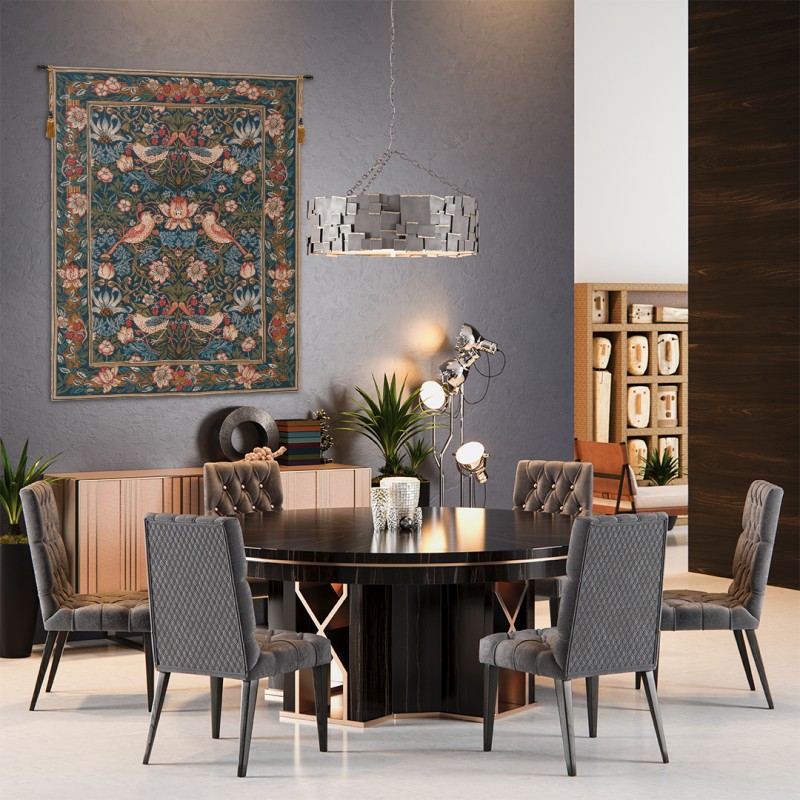 Exquisite and Enlightening European tapestries
Wall tapestries are a great blend of history and modernity. Along with that, you can always pick pieces that complement your mood and reflect your personality. If you like the idea of open spaces, Peacock Manor with Acanthe Border Belgian Tapestry Wall Hanging can be a likeable preference. Depicting peacock on the fence amidst an energizing and lush landscape is perfect to lend a touch of nature to your interiors. Perroquets Et Flamants Roses French Tapestry Wall Hanging is another fine option. With a thin borderline, the animal and wildlife tapestry is emboldened with multiple colors. It suits all decor schemes.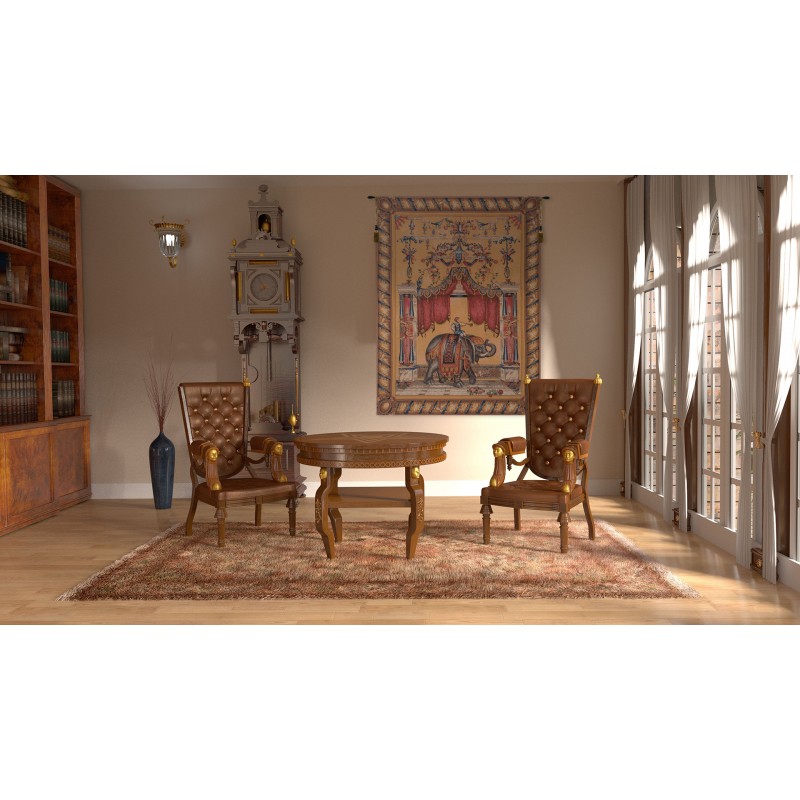 For those who love animals can choose a beautiful piece showcasing rich flora and fauna.The elephant tapestries such as Royal Elephant Large French Tapestry and Elephants European Tapestry are noteworthy wall tapestries. They add positive and creative vibes to the surroundings.
There are amazing Horse Wall Tapestries such as Dynamic Stallion Fine Art Tapestry, Five English Horses French Tapestry and Gallop Stretched Wall Tapestry. You can add rejuvenating energy to your living rooms and bedrooms with these charming tapestries. Black and white, somber and bold colors of the horse tapestries can blend with different decor schemes in a charming way.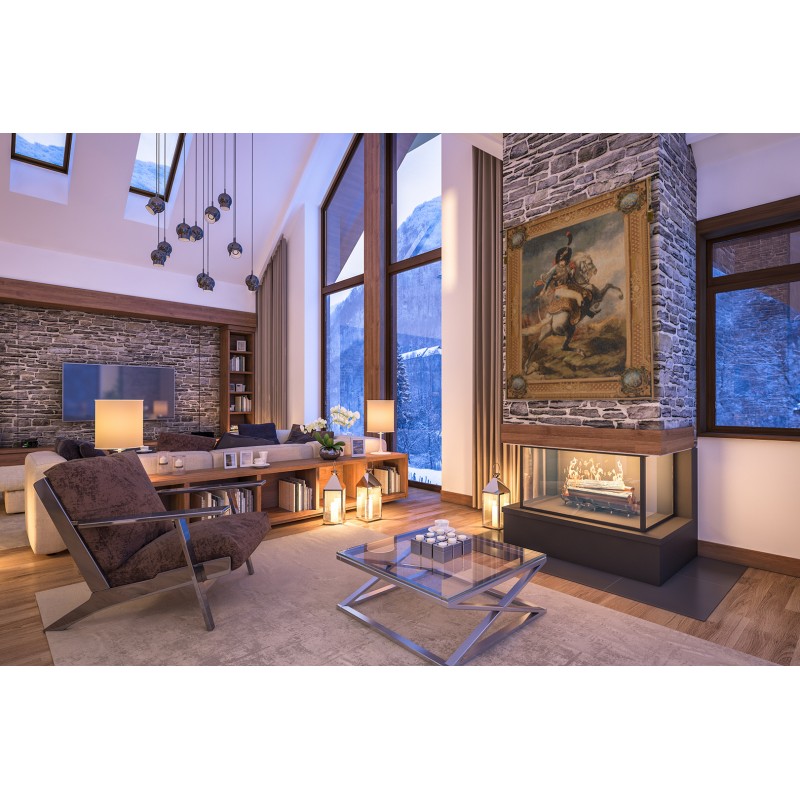 Large Woven Tapestries with Intricate Patterns
It is not always important to conform to the traditional wall decor. This is another major advantage of swiveling through different tapestries. You can experiment and find beautifully unique pieces to embellish your abode. Crane Birds Belgian Tapestry Wall Hanging is a fine wall hanging if you are looking for something out-of-the-box. Blue and off-white contrast looks exquisite and fits well together. The rectangular-shaped wall hanging is perfect for decor schemes based on blue, cream, beige and others. Aristoloche – No Border Belgian Tapestry Wall Hanging is also a crisp designer wall tapestry. The fine detailing adds beautifully to its overall look.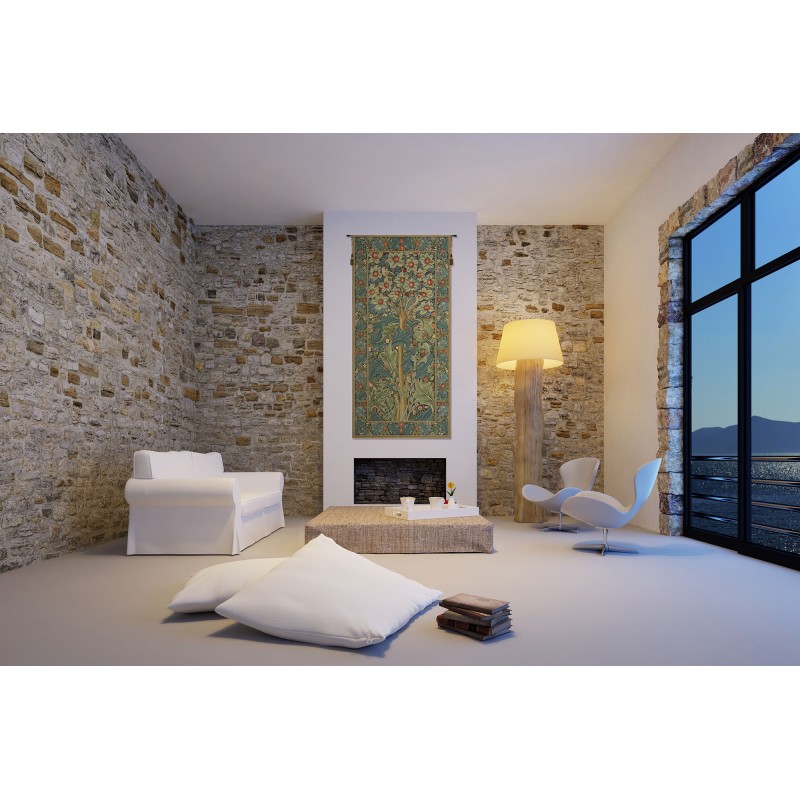 Our wall tapestries are selected carefully so that each piece turns out to be best for your walls. The built-to-last animal tapestries are crafted from the finest quality materials.