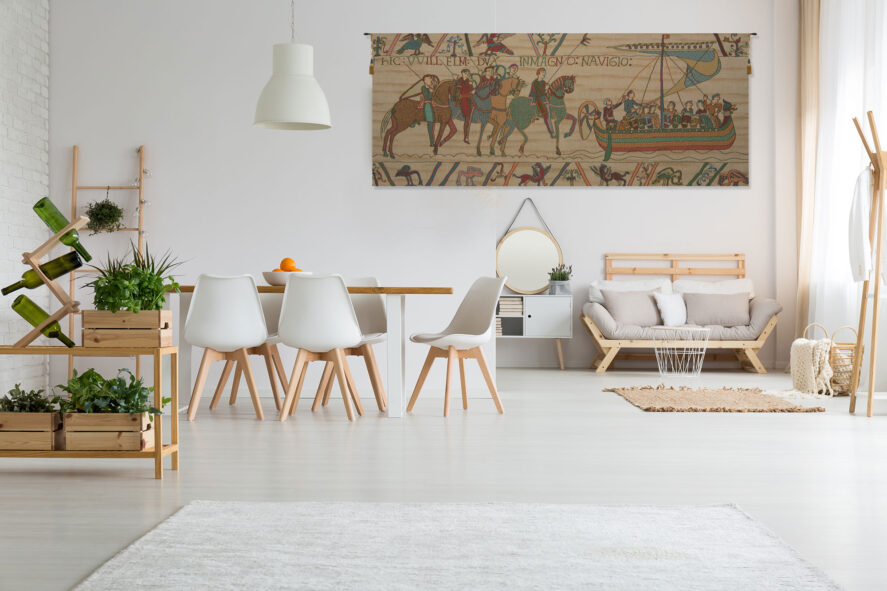 Your living spaces are important as you spend most of your precious moments there. The place must be embellished with the reflections from your life. Your safe haven is a place where your creativity has a chance to boom. However, with ample options available out there, it might become a daunting task to select perfect home decor items that sync well with both, your taste and interiors.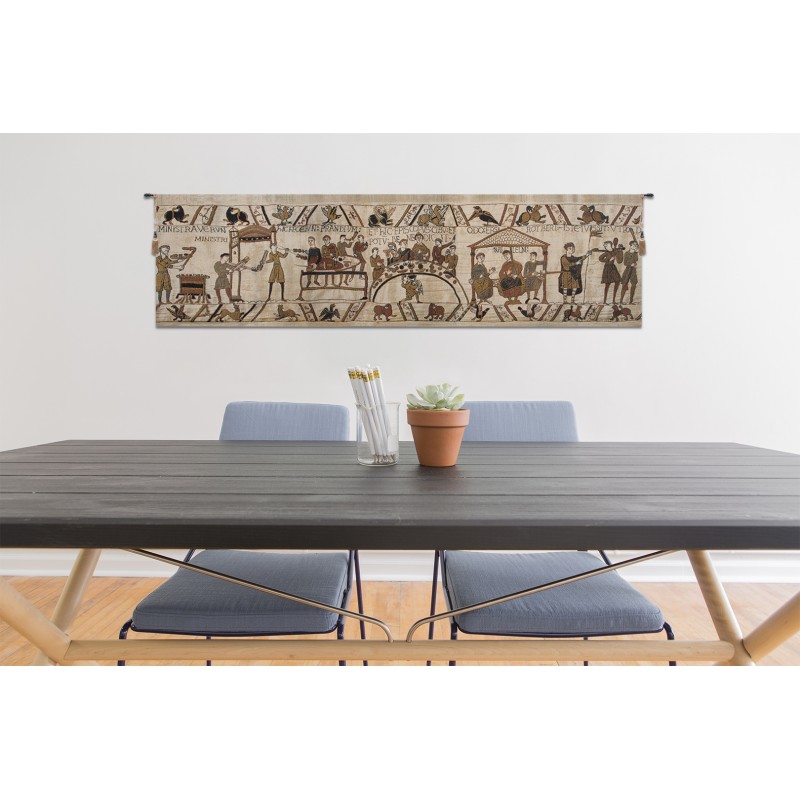 Bayeux tapestry is perfect to decorate your walls if you are looking for something that makes a charming statement. Bayeux tapestry features designs and patterns from medieval embroidery. Beautiful medieval wall tapestries showcase the Norman Conquest of England in 1066. Carrying the historical tales from the 11th-century, these charming tapestries are finely woven. Save On Tapestries introduces a vast array of Medieval wall tapestries. You can find your ideal pick from these hand-picked wall tapestries, designed with utmost care.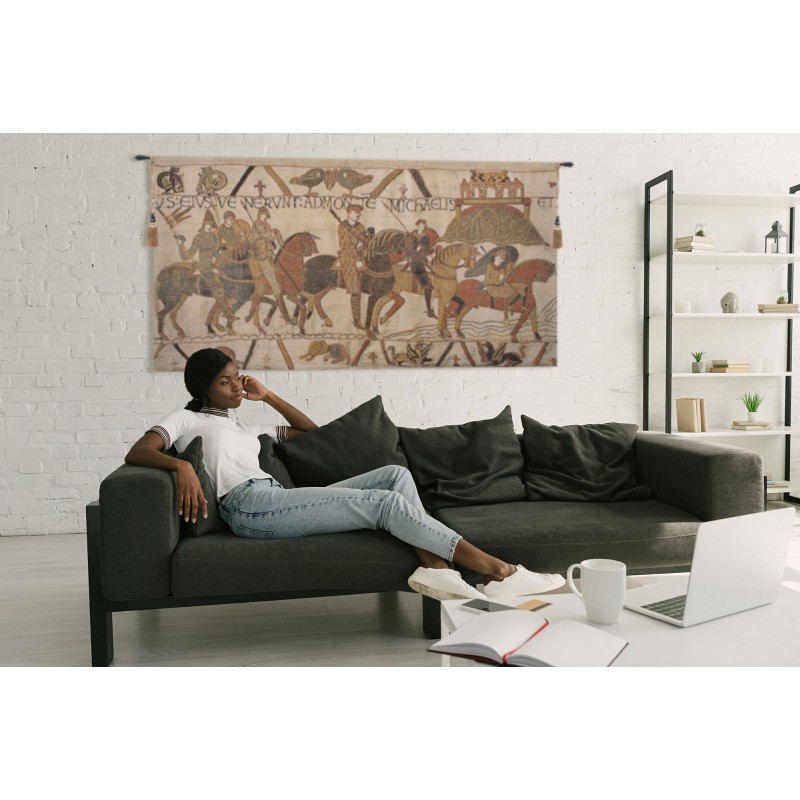 Magnificent European Wall Tapestries
Bayeux wall tapestries have come a long way- from ancient aristocratic places to modern living spaces. The medieval wall tapestry used to be a band of linen, 231 feet long and 19.5 inches wide. You can only imagine the level of magnificence, they must be adding to the houses back then. You can spot everything of the ancient time on these jacquard-woven tapestries, available at Save On Tapestries.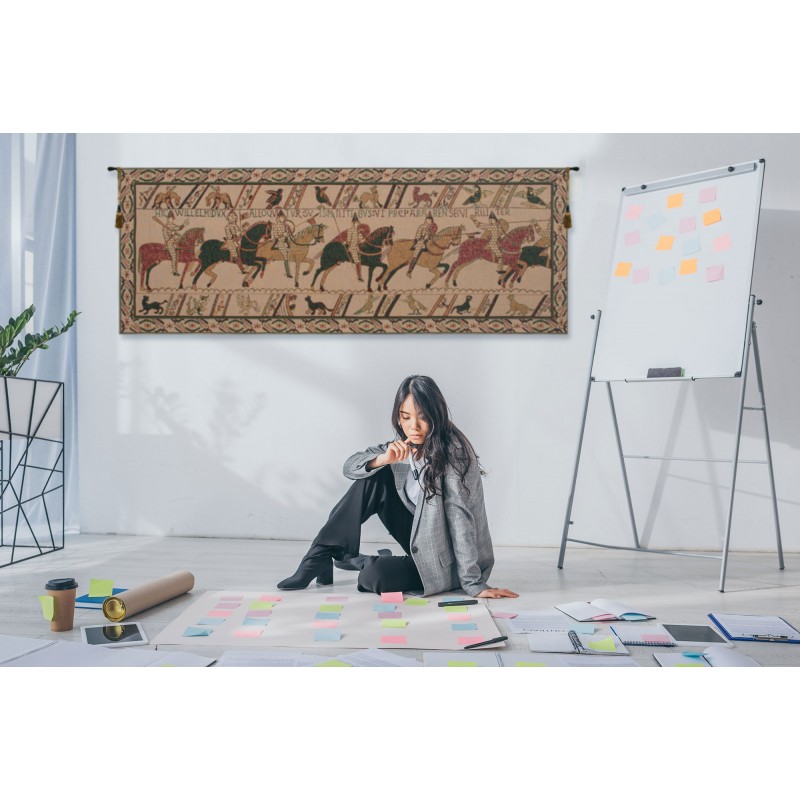 Bayeux Navigio Belgian Tapestry Wall Hanging depicts the voyage of Duke William along with his lords and crew across the sea in summer. The cream-colored base of the European tapestry is adorned with a plethora of colors, forming a delightful contrast. This tapestry complements vibrant home decor schemes based on colors such as red, brown, violet, indigo, gray, blue, off-white and more. Harold Et William Harold & William French Tapestry Wall Hanging and Les Normands The Norman Fleet French Tapestry Wall Hanging are also notable pieces. The remarkable embroidery of the late 11th century lends a royal look to the wall tapestries, which are perfectly suited to contemporary homes.
Gracious and Finely Woven Tapestries
Wall tapestries such as Duke William's Ship With Border French Tapestry and Duke William Departs With Border French Tapestry are unique pieces. The border design of the European tapestries features an immaculate medley of red, blue and cream.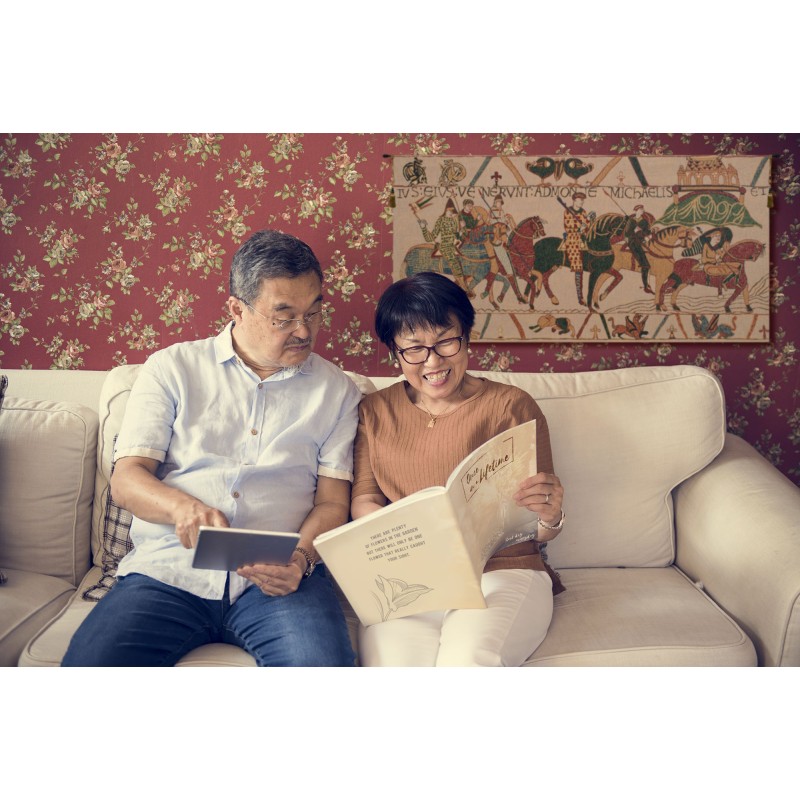 While the original tapestries are currently in the museum for preservation purposes, you can always pick from this beautiful collection. The jacquard woven tapestries are designed under the supervision of experts by highly-skilled craftsmen. This is why each one looks nearly perfect. Whether you adorn it in your bedroom, living room or hallway, the Bayeux tapestry will capture the heart from its vibrant hues. These wall tapestries are designed from finest quality materials, with a blend of cotton, viscose and polyester. The best part about wall tapestry hangings is that they require minimal maintenance and backed with linen. Designed from thick fabric, the wall tapestries are crafted to withstand long years of use. You can multiple pieces to decorate the walls through your interesting ideas.