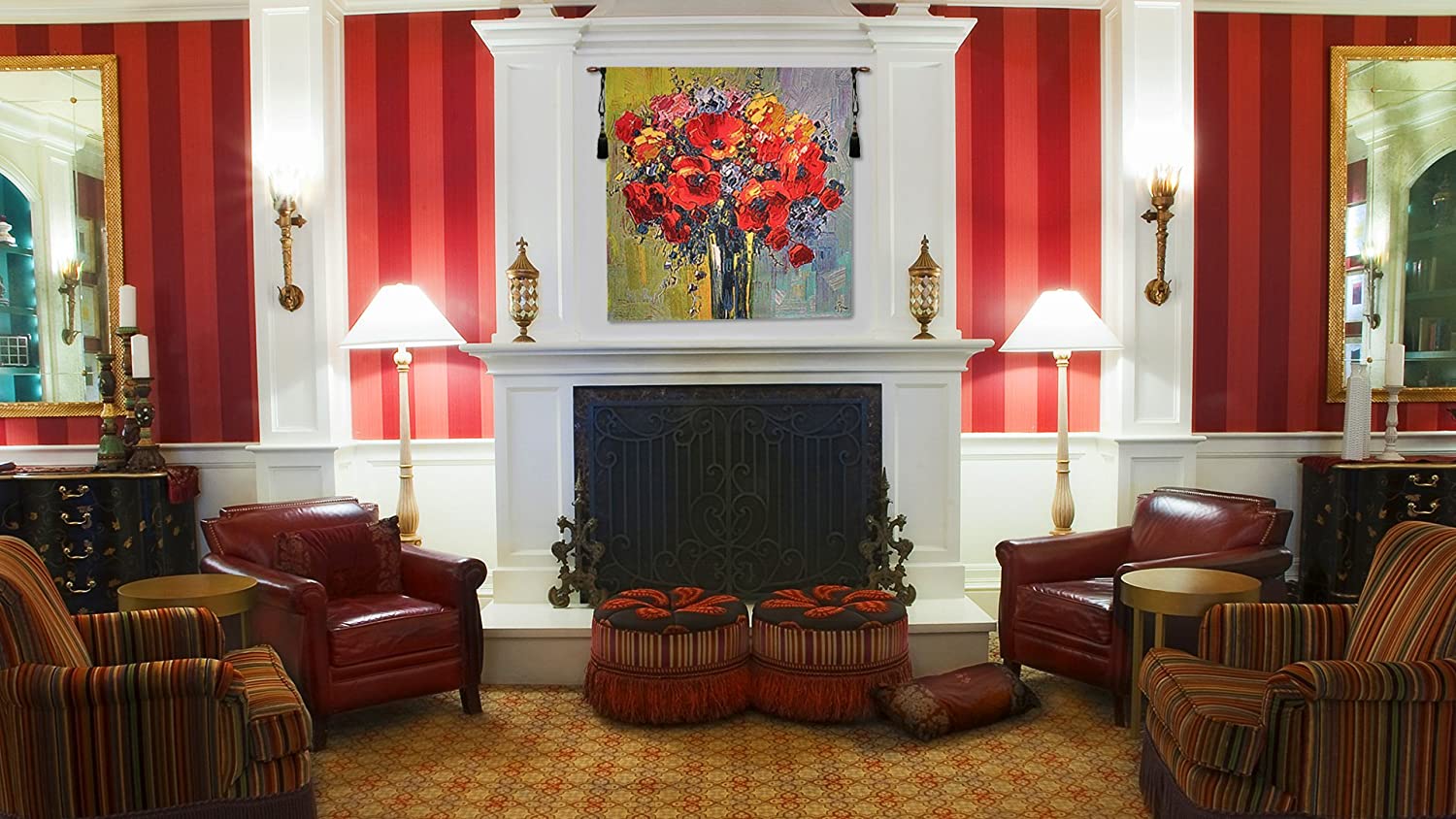 Every woman dreams of designing a home that speaks about her personality, taste, and lifestyle. Most of those women opt for contemporary ideas to give their home a luxurious and praise-worthy makeover.
Focusing on shape, form, and lines; contemporary decor looks natural and aesthetically pleasing. There are many decor items like wall hangings, cushion covers, bolsters, and curtains that play an important role when it comes to modeling your personal space. One thing that has always found a sacred place in the homes of art lovers is a contemporary tapestry wall hanging.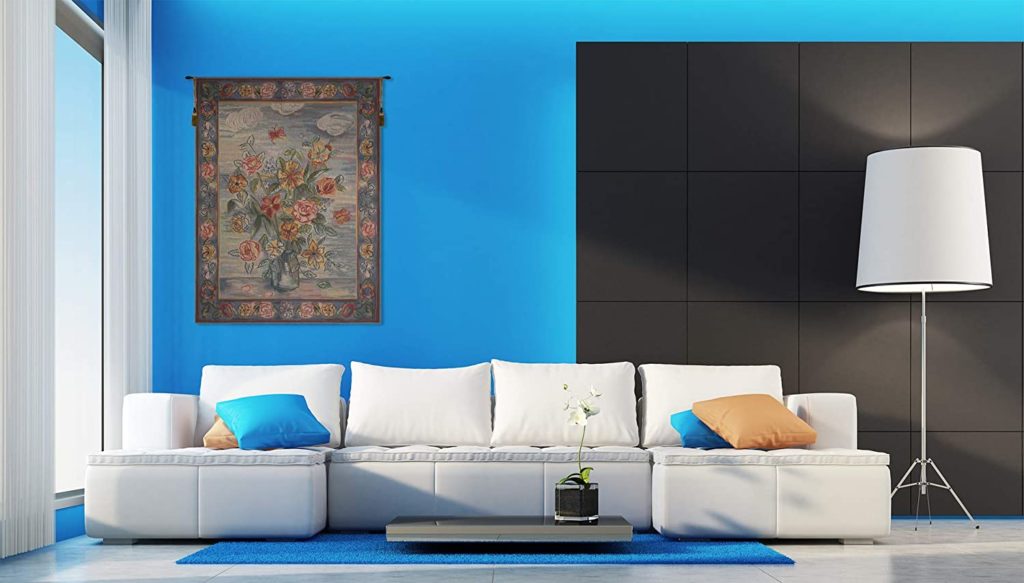 A traditional art that has been reproduced by the European weavers are what you see in the form of modern wall art. There is a range of top-quality woven tapestry from places like Belgian, France, and Italy now available at your doorstep.
Selection of Tapestries for Wall
Eden's Garden Woven Tapestry
A common selection by the art curators, contemporary interior designers, and art lovers; this tapestry fills every space with texture and character. This Belgian tapestry depicts a garden, waterfall, and river based in the countryside. The green and luscious art with a variety of color strokes like browns, olives, and greens give both acoustic and visual benefits. This tapestry celebrates the essence of natural beauty and man-made creations.
Desiree by Simon Bull III Tapestry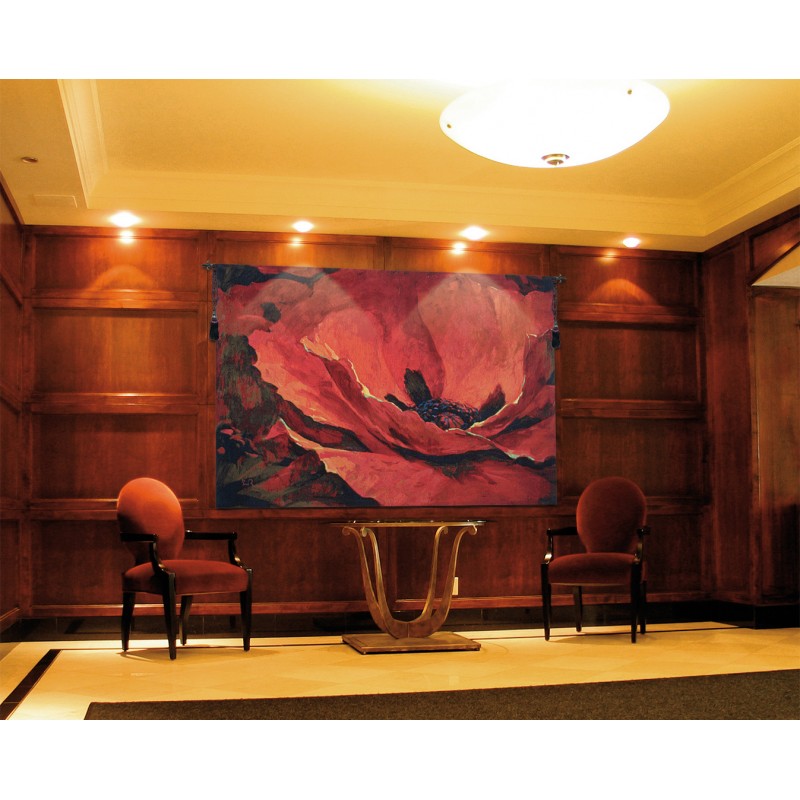 A blend of fiery red flower and intense stamen of blue, this jacquard woven tapestry accentuates every home and effortlessly blends with your decor. Its shading of the intricate petals transforms you into a world of pretty flowers. The Desiree tapestry has captured the emotional center of many people over the years and made its artist fancied by many.
Lebensbaum – Kiss Contemporary Tapestry Wall Hanging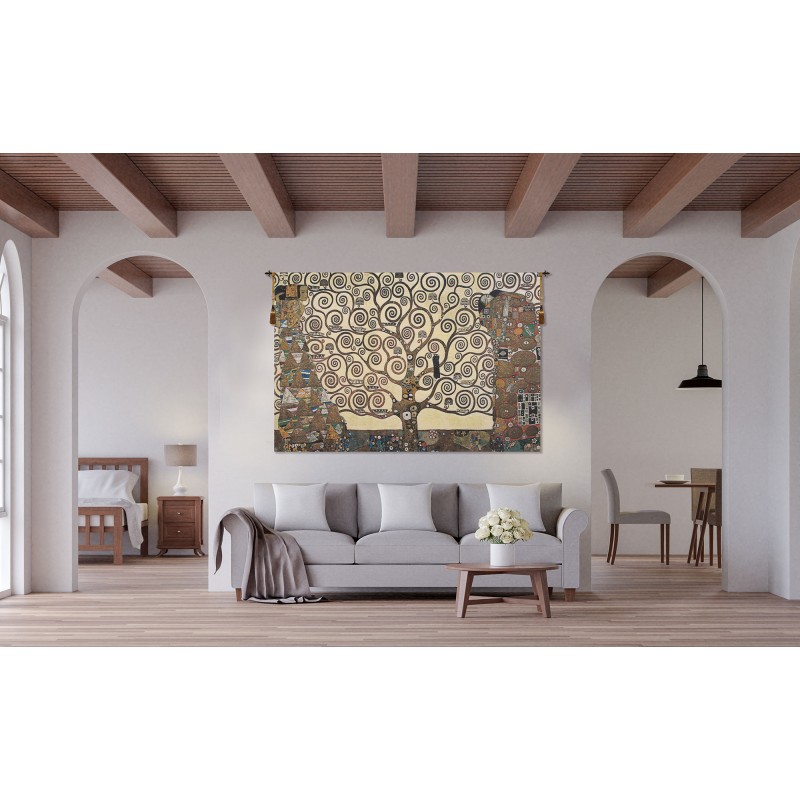 The work of Gustav Klimt has always found a way to lure everyone. In this modern wall art, the twirling branches from the "Tree of Life" has managed to represent a dreamlike place. These patch-like flower patterns are superimposed on the landscape and tree. This surreal and peaceful modern wall art is a great selection to fill up the bare walls of your living room.
Lily of The Valley – Russian Jewel 1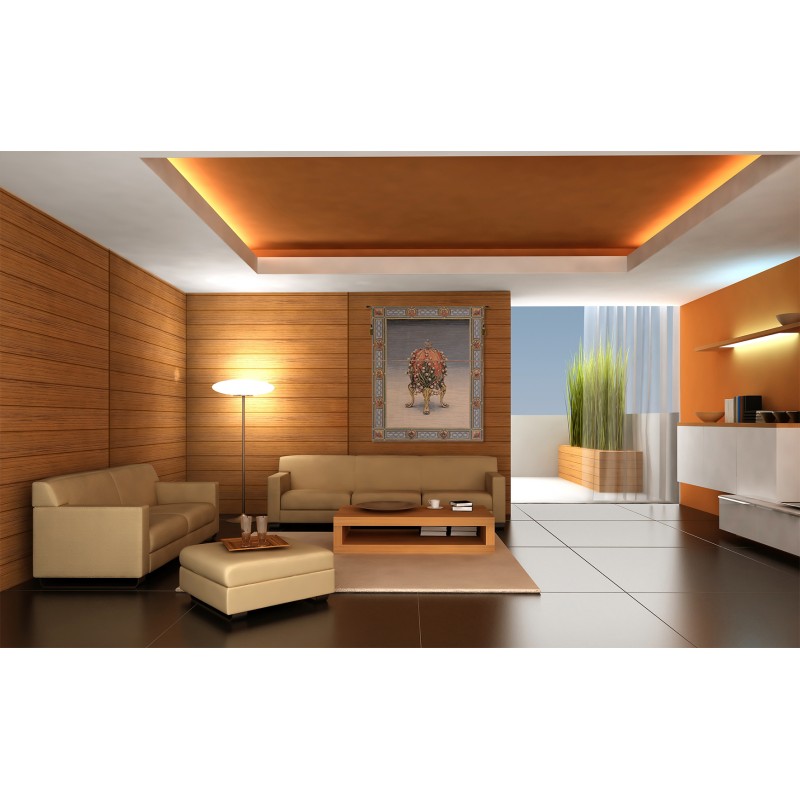 A modern home is always incomplete without sophisticated decor items. This modern wall art crafted in Belgian celebrates the traditional Russian jewel eggs. This wall hanging can perfectly accent your living room, bedroom, and guest room.
Verdure Francais Belgian Tapestry
A perfect example of sophistication and visual appeal, this woven tapestry portrays the iconic scene of France. Characterized by blue strokes, flower motifs, and complex foliage; this tapestry wall hanging would give definition and depth to every room. Either place it in your living room, guest room, or bedroom; this woven tapestry is would elevate the look of every space.
Decide the color scheme, pattern, and element that you want to add to your home. The selection of contemporary tapestry wall hanging at Save on Tapestries creates a warm envelope around your home.