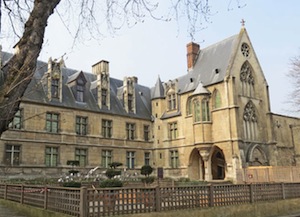 Notable Event
Considered by many to be one of the most impressive works of art produced during the Middle Ages, the tapestry series "The Lady and the Unicorn" was recently on display and showcased in Japan for a period of six months. This notable event was originally reported by the Cluny Museum in Paris. The event is considered notable because of the rarity of showings that are foreign with regard to these pieces. Earlier this year from April through July these six beautiful tapestries that were all produced around the year 1500 were on display at Tokyo's notable National Art Centre.
Displayed Outside Of France
After completing a tour at Tokyo's National Art Centre, they were then moved to the Osaka National Museum Of Art to be on display from July through mid October. This event was considered groundbreaking because it was only the second time that these famous and rare tapestries were displayed outside of France. The only other time the tapestries were on foreign display was during the mid-1970s when the Cluny Museum lent the works to the New York Metropolitan Museum Of Art.
The Cluny Museum In Paris
Other than these two rare events, "The Lady And The Unicorn Tapestries" series has always resided within the Cluny Museum in Paris dating as far back as 1882. These unique textile works of art depict in vibrant color a woman with a unicorn as well as other animals on a striking red background. The unicorn being a mythical creature similar to a horse with a long horn protruding from its forehead has long been the subject of various types of artistic inspiration.
Portray The Five Senses
The original interpretation of the pieces is that they are meant to portray the five senses while the meaning of the last piece remains left to open interpretation. The lending out of these rare pieces served two purposes in that the Cluny Muesum was scheduled for major renovation during that time. Several other items from the collection were also sent temporarily to these museums in Japan. Learn more by reading the following Huff Post article.
About
SaveOnTapestries.com is a world leader in fine European wall tapestry. Visit online and discover some of the most beautiful tapestry art imaginable.