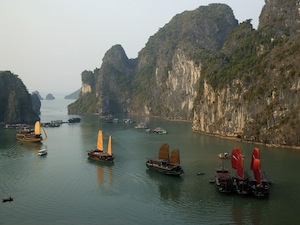 A Quirky And Informative Animated Video
Save On Tapestries recently spotted in interesting new travel site known as TravelPony.com. This fun and functional site offers a variety of ways and opportunities to save as much as 70% or more as compared to other typical travel sites. What is unique is that visitors can easily access the website via a FaceBook page and receive deals from well over 2000 premier hotel partners. The site even offers a quirky and informative animated video that helps visitors understand how to use the system. What Save On Tapestries noticed most about this interesting website is that people are always looking for discounts and savings. The surprising thing is that those that enjoy quality fine art and wall tapestries do not have to look for deals and discounts by traveling to Europe. These beautiful pieces are widely available through Premier online distributors of quality European tapestries. Saveontapestries.com offers one of the most comprehensive and extensive selections of Belgium tapestries, French Tapestries, Italian Tapestries and a host of other quality European Tapestry works. No other online provider of beautiful fabric art can compare in terms of selection and price.
The Most Popular And Most Visited Destinations
Save On Tapestries prices have proven to be consistently up to 30 to 40% cheaper than European prices on comparable fabric art products. Anyone across the world looking for the best selection and lowest prices on tapestries has quickly learned that Save On Tapestries delivers on its promises. Throughout the United States and around the world, Save On Tapestries has become one of the most popular and most visited destinations with regard to beautiful wall tapestry art. From Landscape Tapestries to Floral Tapestries and Religious Tapestries as well as Medieval Tapestries, Saveontapestries.com has the savings that online buyers are in search of every day. Equally impressive is the easy to navigate website that offers an effective search feature designed to help visitors find the exact tapestry they desire. With a host of beautiful fabric art as well as oil paintings, metal wall art and canvas art, this is one online distributor of wall art that gets it right every time. The next time you or your interior designer is in search of beautiful wall accessories for your next important project turn to the leader in wall tapestries by visiting Saveontapestries.com. Saving money on tapestries just got easier.