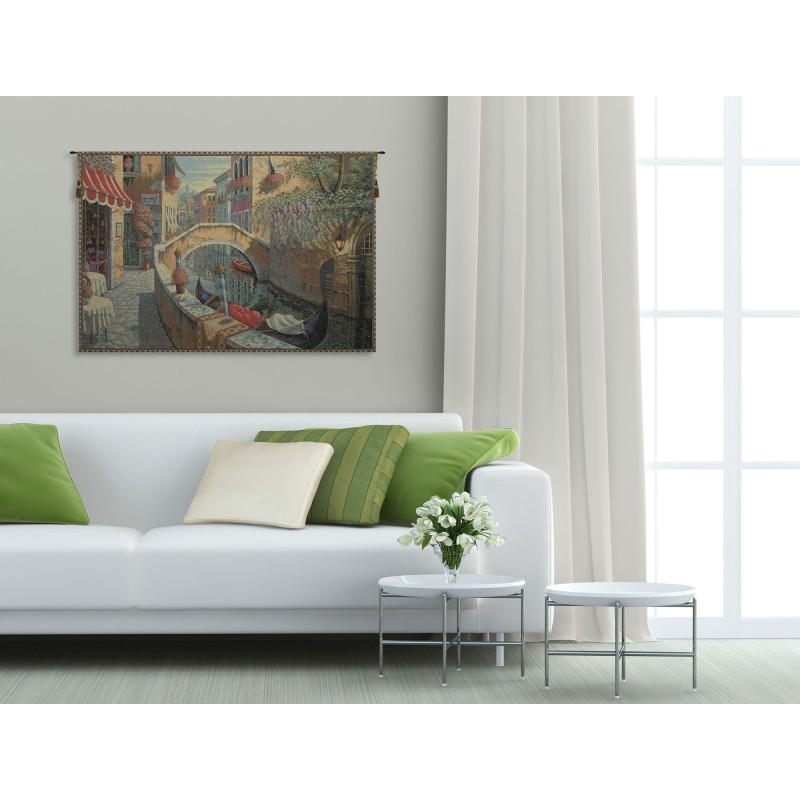 The possibilities to make your home feel like a hotel and to amp up your walls and bring out your personality and taste is now easier with landscape tapestries. Nature-inspired landscape tapestries should be as beautiful as functional and durable. As the name says, these landscape tapestries can be anything from the backyard gardens, to some mysterious lands.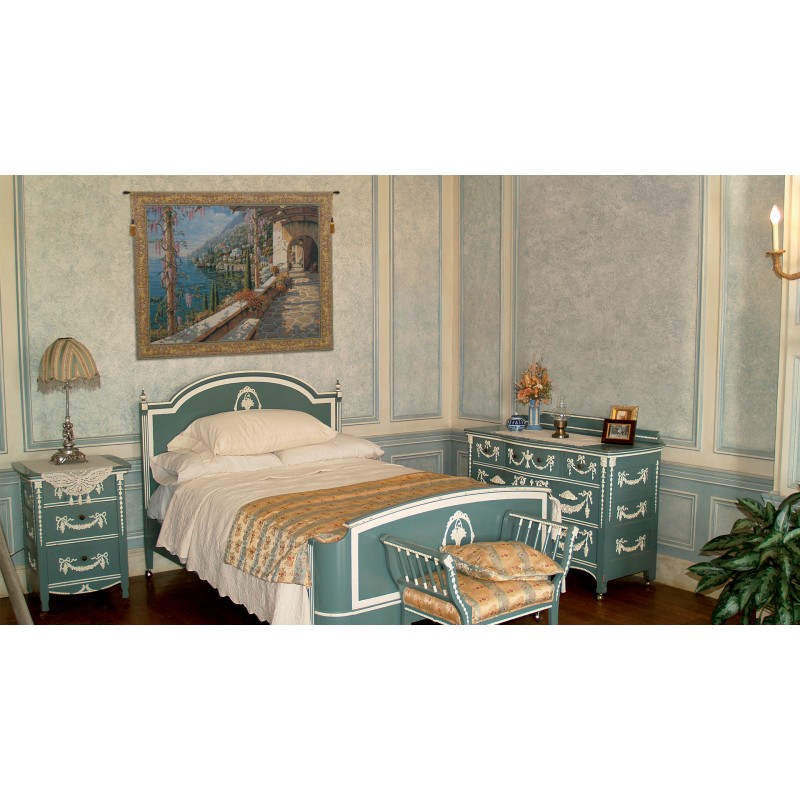 Ideas to Decorate with Tapestry Wall Hanging
Landscape tapestries can have a calming effect on the mind and at the same time make any space feel cozier. This is because of their flowing forms.
Where to Install?
These tapestry wall hangings are eye-catching and can be hanged in any room you desire. It can be your living area, bedroom, dining hall, hallways, entrances, or even the guest room. These landscape tapestries aren't only meant for residential places but even make a lovely addition to commercial spaces like hotels, restaurants, etc.
How to Hang Them?
The best way of hanging these tapestries is on a spare wall. Tapestries are meant for the walls and that can be behind your bed, couch, or elsewhere. You can also hang them in the corners to add some depth. With some landscape and lake visuals and enough light in the room, they are sure to look amazing.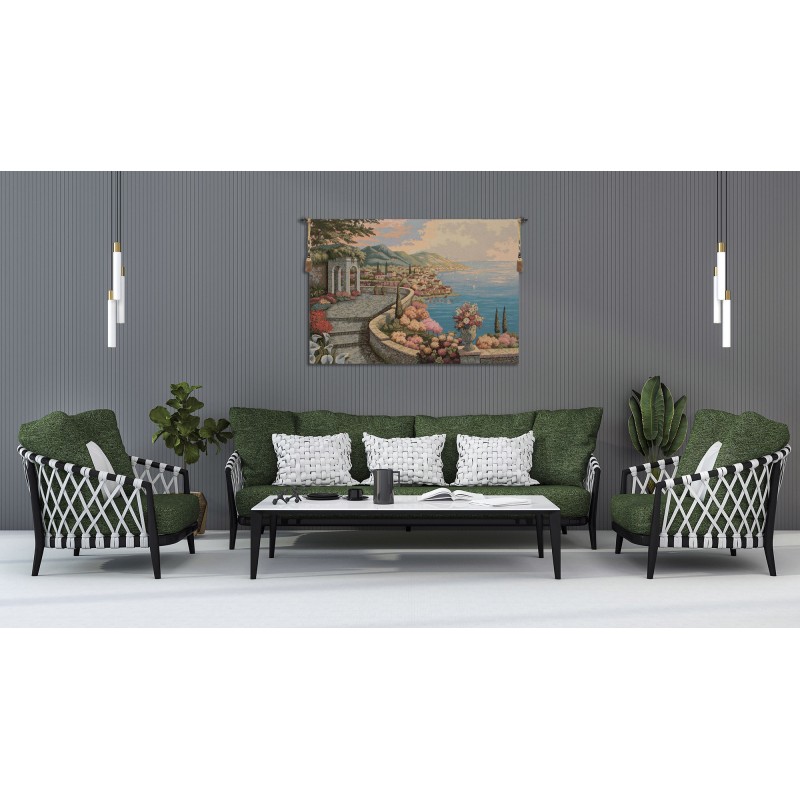 You can add some faux-floral around these tapestries to match the vibes of these beautiful depictions.
Landscape Tapestries
In the 18th Century, many tapestry wall hangings started resembling the paintings, and subjects commissioned were often landscapes or pastoral scenes with a realistic perspective. Some of the most famous landscape paintings include Claude Monet tapestry and Belgium woven tapestry. Some famous ones include:
Lake Giverny Classic Border w/Ducks Belgian Tapestry Wall Hanging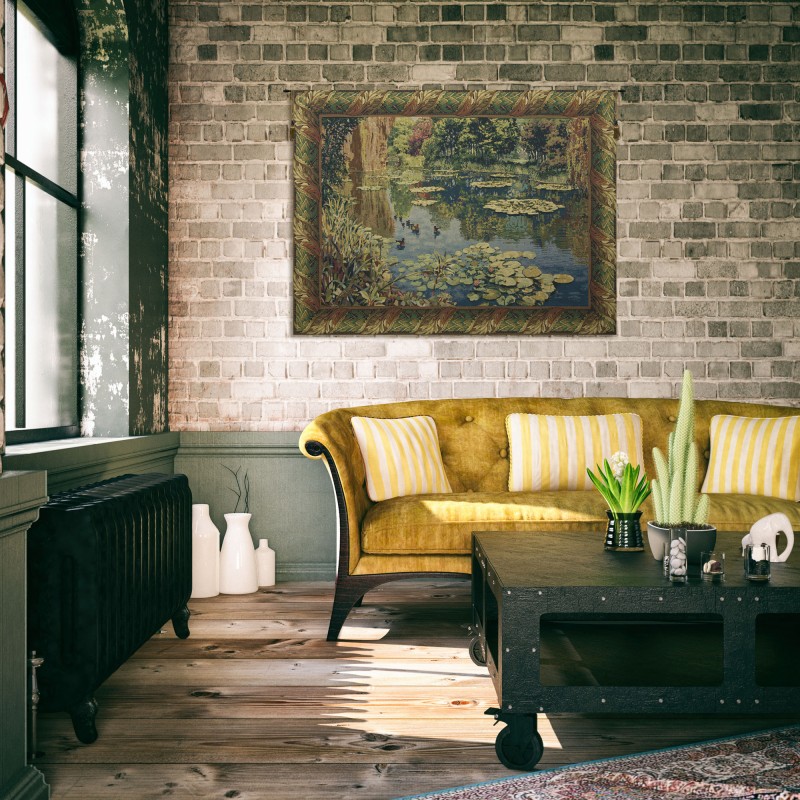 Lake Giverny – Claude Monet's painting of his lily pond at Giverny is a beautiful dramatic jacquard fine art tapestry woven in Belgium. Monet here has retained a subtle linear perspective channeling the eye into depth; conserving a characteristic of naturalistic painting where the picture plane is conceived as a window through which one looks at a tree's dimensional view. Get this beautiful depiction in your home today to add a delightful natural feeling to your surroundings.
Morning Reflections Flanders Belgian Tapestry Wall Hanging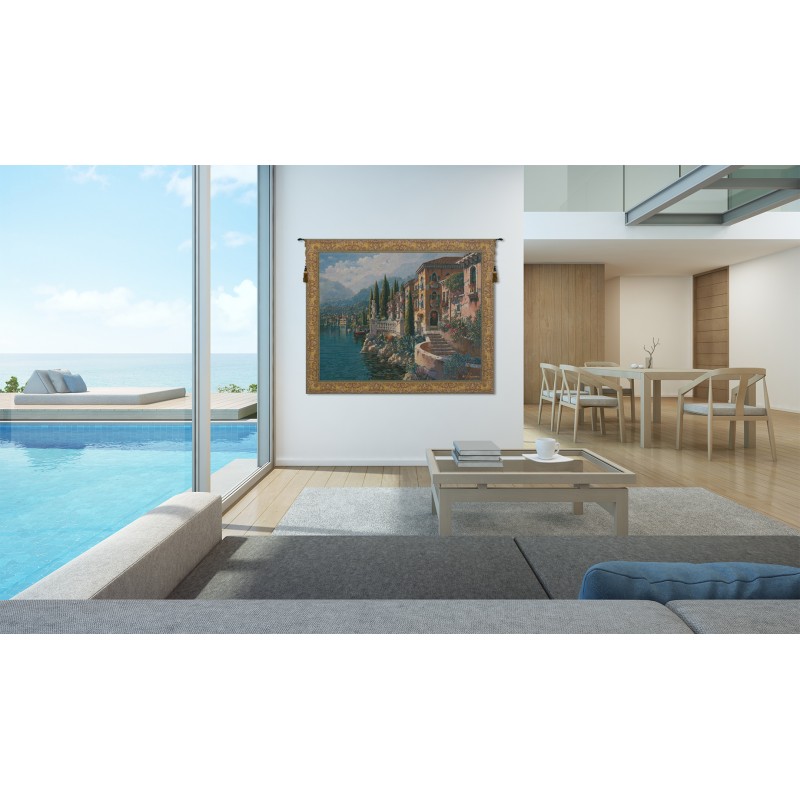 Morning Reflections is a Belgian jacquard wall tapestry by Robert Pejman. This piece depicts a gorgeous waterside living of Lake Como showcasing beautifully rendered still waters, beside the flower-adorned village, with poplar trees and mountains in the distance. The gorgeous landscape tapestry will surely complement your home decor motif.
Summary
Want to give special touches to your home with these lovely landscape tapestries? Explore the wide variety at Save on Tapestries.