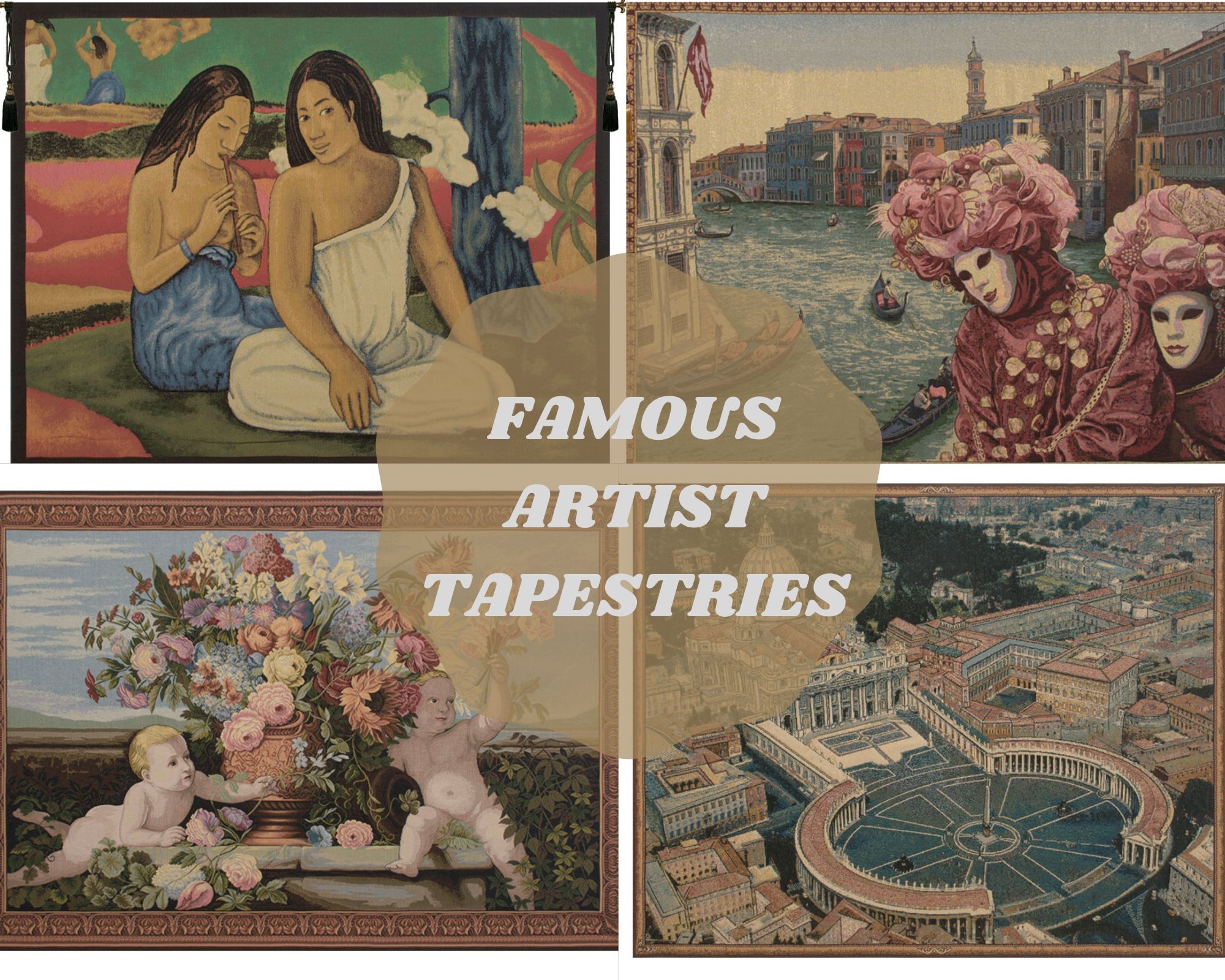 Tapestry is an ancient, yet well-renowned form of art that showcases beautiful textile designs. Initially flourished in the Middle Ages, Europe, and French; this art has made a mark in everyone's heart through its authenticity and purity. Its weaving technique has a close relationship with painting and thus, the inspiration for some of the famous artists of history.
William Morris – The famous designer once wrote, "As in all decoration, the first thing to be considered in the designing of Tapestry is the force, purity, and elegance of the silhouette of the objects represented and nothing vague or indeterminate is admissible". When this designer decided to team up with some educational scholars and weavers; the ideas for tapestries came into play. They got inspired by the middle ages and started designing beautiful art. William Morris tapestries include not only color, tints, and details but it also depicted the richness of the Middle Ages. Some of the famous tapestries that find a place in homes of art lovers are The Quest for Holy Grail, The Orchard William Morris, The verdure with Shields and Deer, and The Vision.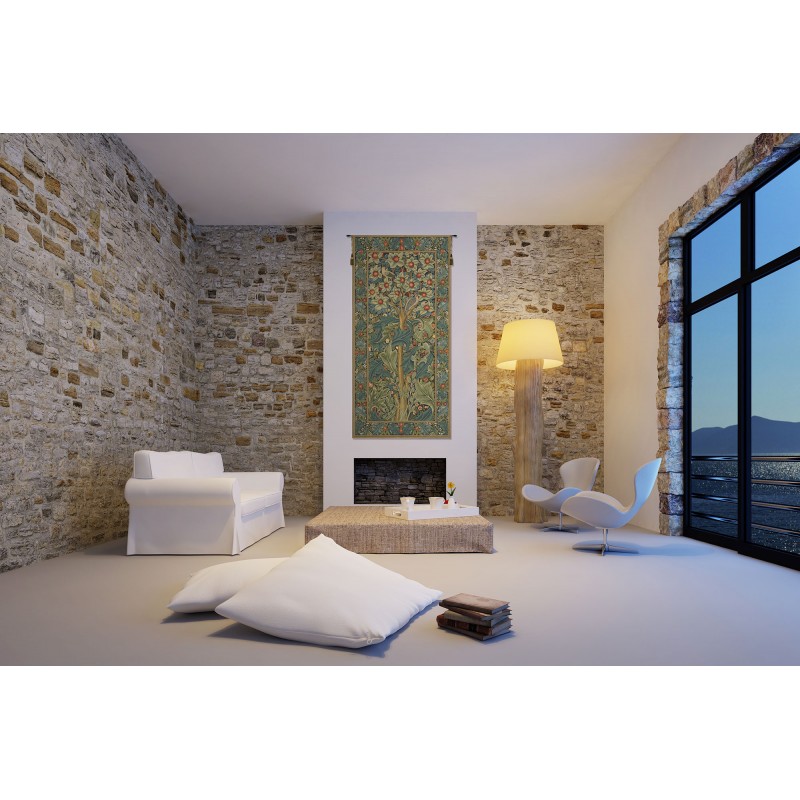 Claude Monet–An impressionist and a perfectionist, Monet was known as one of the most prolific practitioners. He used his art to express an individual's perception of nature. Monet documented the French culture and described the same through his paintings. Claude, the modern tapestry artist also got inspiration from his own house and garden to create the glorious Monet tapestry. Those impressionist wall hangings are now available for all the art curators to add to their collection.
Gustav Klimt– A nouveau artist, Gustav was fascinated by women and their beauty. He also had a great fascination with love and modern romance. A rich combination of decoration, illusion, and abstract art; the contemporary tapestry artist has always maintained harmony between his ornamentation and subject. Gustav tapestry revolves around vibrant gold colors, geometric shapes, and beautiful women. He reproduced the famous kiss where the hands and faces of two lovers are featured over the edge of a cliff. Any individual who fancies bold and romantic art displays can decorate his room with the Gustav Klimt tapestry.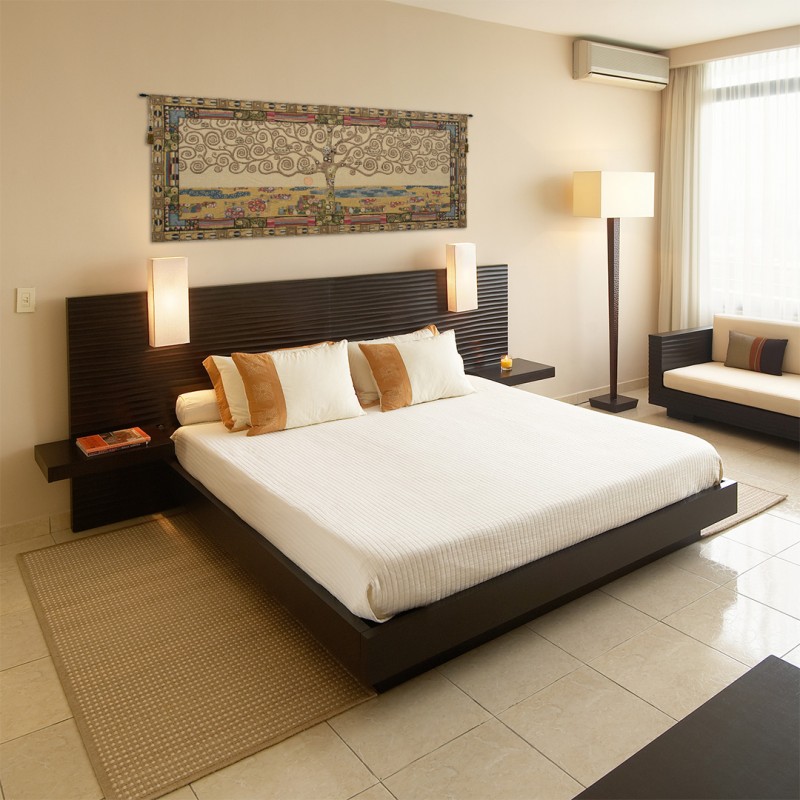 Vincent Van Gogh – Inspired by French and Belgian history, the Vincent tapestries have found a special place in a lot of homes and hearts. This Starry Night tapestry was created in 1889 by using oil on canvas. Another fine creation was the Café Terrace at Night that depicted a French coffee house on a fine autumn night. This abstract art is pleasing to everyone's eyes and makes the perfect wall decoration piece for you. The Mulberry Tree tapestry is a blend of floral styles and a great pick to pass on generations.
Simon Bull – A compelling artist; his work is appreciated by art curators, celebrities, presidents, and royalties. His work is loved by the collectors for the colors and emotions. The Belgian jacquard woven hangings are designed to complement your living room and bedrooms.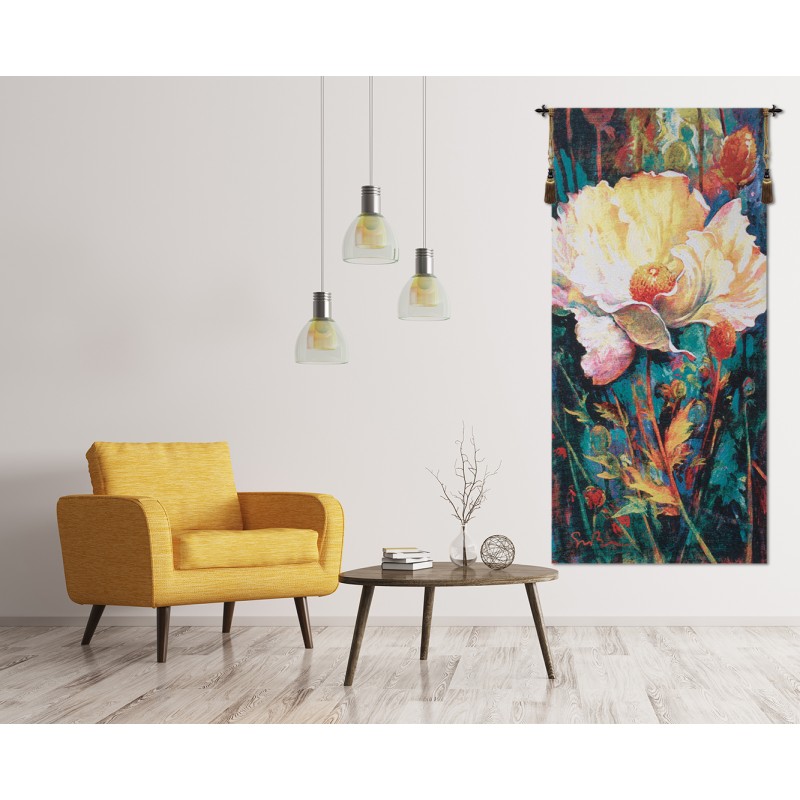 François Boucher – Etcher, draughtsman, and renowned French painter; François Boucher had a Rococo style that to date steals everybody's hearts. He worked in almost every genre and medium as his aesthetics and imagination saw no bounds. His great work included the Fêtes Italiennes (1736) and a Set for Croome Court (1760s).
Canaletto – A lover of an imaginary world, the work of this Italian artist saw no line between reality and imagination. His work revolved around the streets of Italy and its culture. The tapestries created by Canaletto find a place in homes of those who are fascinated by the rich heritage of Italians.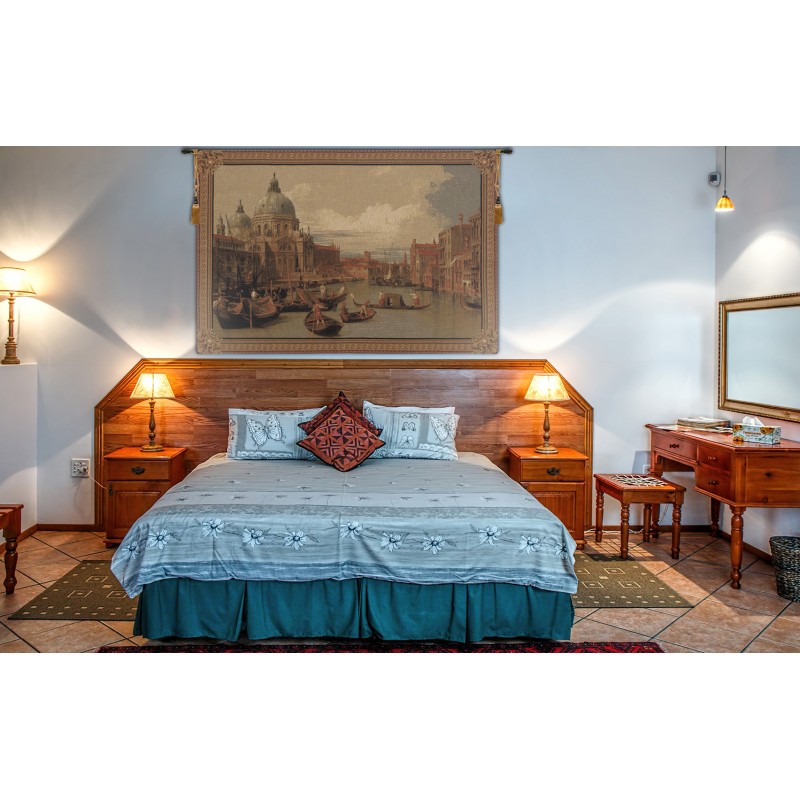 Inspired by famous designers; tapestries come in a variety of forms for your house. You can collect the original tapestries or go for the beautiful wall hangings, wall decorations, cushion prints, and more available at saveontapestries.com.