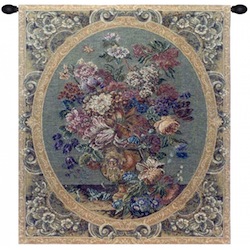 Unique And Custom
Most experts in the field of wall art would agree that not all wall hanging tapestries are created equal. There is one type of tapestry in particular that has consistently proven to be a favorite among interior designers where beautiful artwork is involved. An Italian wall tapestry and other types of Italian Tapestries can greatly enhance the look and feel of almost any kind of room. From a bedroom to a living room or even a hallway, this type of wall art sets a room apart in a unique and custom way. Perhaps one of the most well known wall tapestries in this category is one that features beautiful Lake Como in Italy. Serving up a truly unique and peaceful tone, a Lake Como wall tapestry can be a critical design choice for any experienced interior designer looking to increase the appeal of any interior space.
Romantic Memories And Inspiring Art
With rich deep colors that are vibrant and full of texture, a tapestry inspired by Italian design can be a powerful statement for a room. There are a number of Italian inspired tapestries that have been used over the years to add beauty to a room. From the Portofino Tapestry to The Angels From Raffaelo Santi and the Bouquet With Grapes Italian Tapestry wall hanging, there is an Italian inspired tapestry for any occasion and any space. Italy is a part of the world that has long been associated with romantic memories and inspiring art. Wall art and tapestry art that embraces the Italian culture and heritage can only serve to improve the overall look and feel of any interior home or office space. Making a critical design choice to create the ideal interior space often means considering Italian inspired tapestries. For your next interior design project consider these custom textile art pieces as a way to give a room a truly unique appeal.
About
As one of the most trusted and respected names in online art products, Save On Tapestries has been serving the public for more than a decade. With experienced customer service representatives and ongoing product specials and sales, SaveOnTapestries.com continues to be the number one choice in online wall art products.