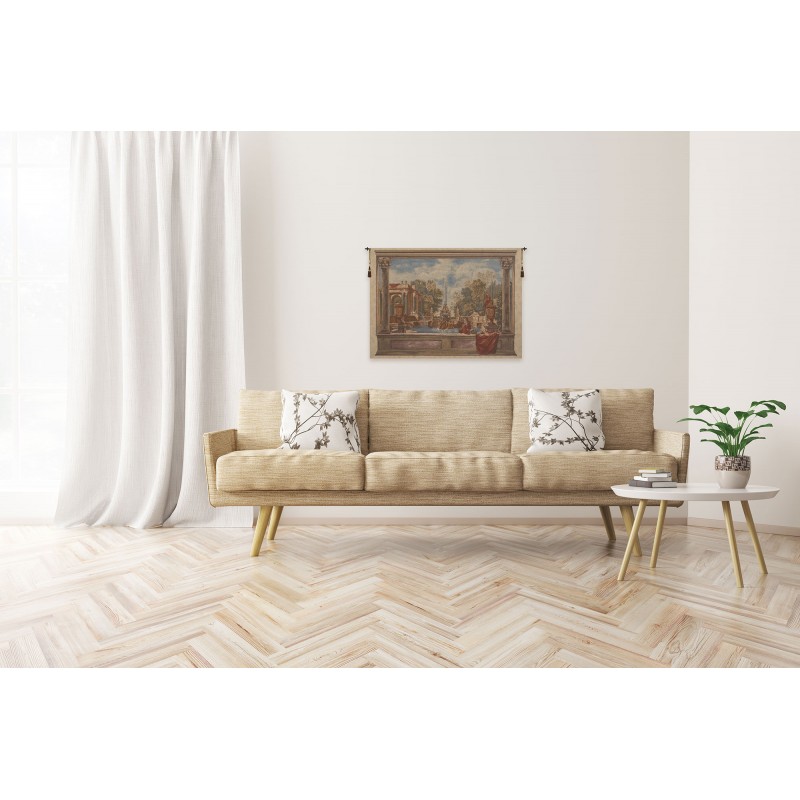 Tapestries have always been an understated addition to any living space. When talking about wall decoration accessories, one should know the difference between a tapestry and wall painting. In the modern era, tapestries are often considered as modern wall art that beautifully graces any gloomy and dull room. Tapestry is a modern textile art form that is combined with classic aesthetics. It is a beautiful piece of thick textile fabric on which designs are created by an exquisite weaving or embroidery pattern. Traditionally woven by hand on a loom, the tapestries are crafted by weaving both warp and weft threads. These threads are weaved in a way that results in the creation of a unique design or pattern. Both these warp and weft threads can be chosen from a selective range of material like wool, cotton, silk and more. A wide range of tapestries is trending these days like European tapestries, Belgian tapestries, French tapestries, Contemporary tapestries, medieval tapestries and more.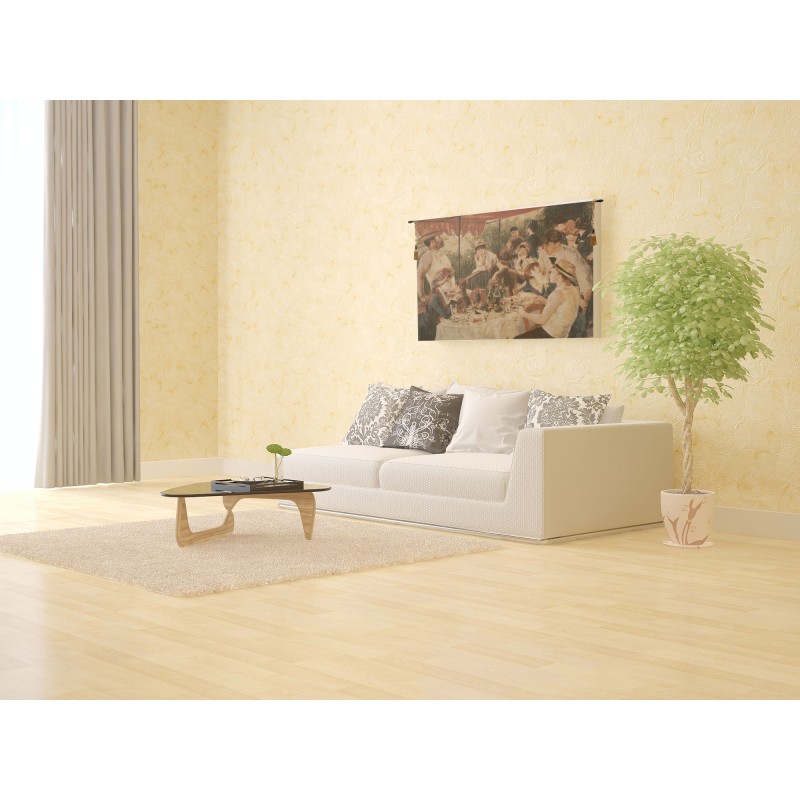 Chenille tapestry is another type of tapestry that has been very popular these days. This tapestry is crafted using the best quality chenille material. Chenille is a fine quality material that is soft to touch. It has a luxurious appeal and exudes visual richness. Chenille is often used for creating tapestries, rugs, throws and other wall decor. With its beauty and sheen, chenille creates stunning masterpieces. It has a smooth texture and excellent finish.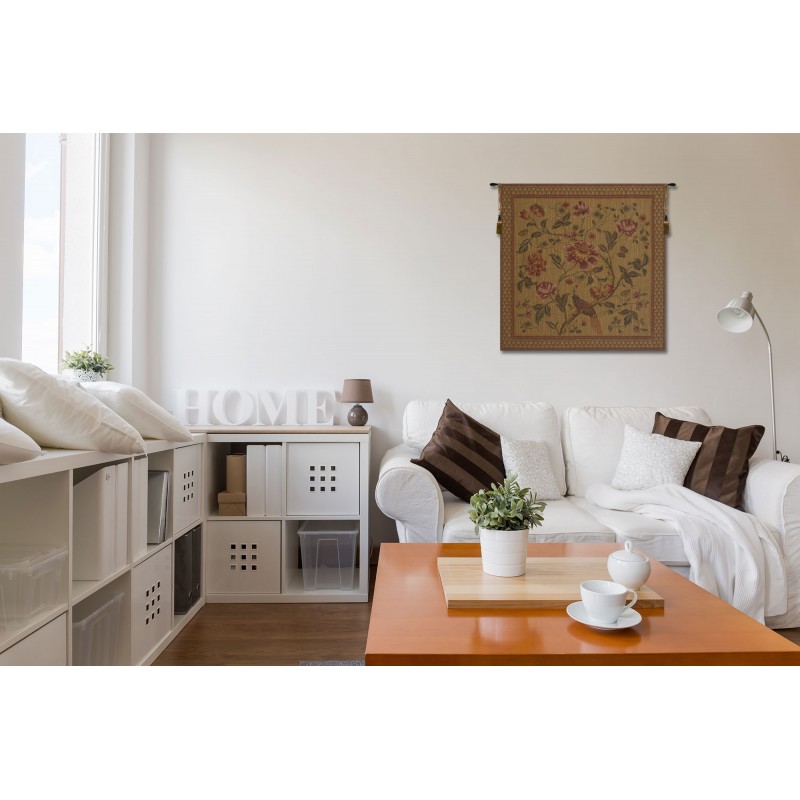 Chenille Tapestries for wall decoration
Break the monotony of any wall by adding the exquisite chenille tapestry. These tapestries are made by blending multiple bright and vibrant colors. Besides, various color schemes with different shades and tones are used. A blend of various fabrics is used in making of the chenille tapestry. Contemporary touch and design of chenille tapestry create a unique look. Chenille tapestries have an imaginative look and brilliant conceptualization of design. Chenille wall hangings add beauty and elegance to any home. Various themes and patterns are depicted through the chenille tapestries. Either they can be used as wall hanging or modern wall art. They represent themes of urns, castles, coat of arms, flowers, blazon unicorn, birds of paradise, boaters and more.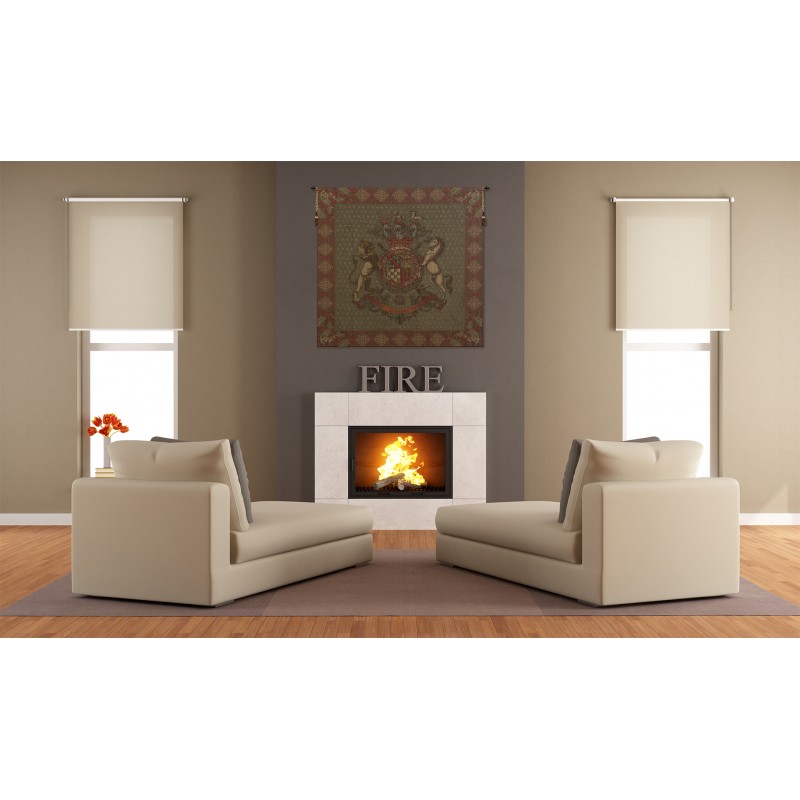 About Save on Tapestries
Save on Tapestries is a one-stop store from where you can purchase the best and trending tapestries and other types of home decorating accessories at fair market prices. The tapestries by Save On Tapestries are perfect imitation of genuine art pieces that are kept in the private exhibitions and museums across the globe. Our tapestry collection is not limited to the wall art but we create home decor accessories like tapestry throws, tapestry cushions, tapestry bell pulls, tapestry table runners and more. The stunning tapestry designs and patterns are inspired by animals, historic scenes, nature, contemporary art, city sight scenes and more. We have a skill-oriented team of artisans who consistently create excellent designs with trending patterns. A blend of the vibrant and neutral color palette is used for creating these tapestries. Generally, tapestries tend to add a wow factor to the interiors and decor of any living space.