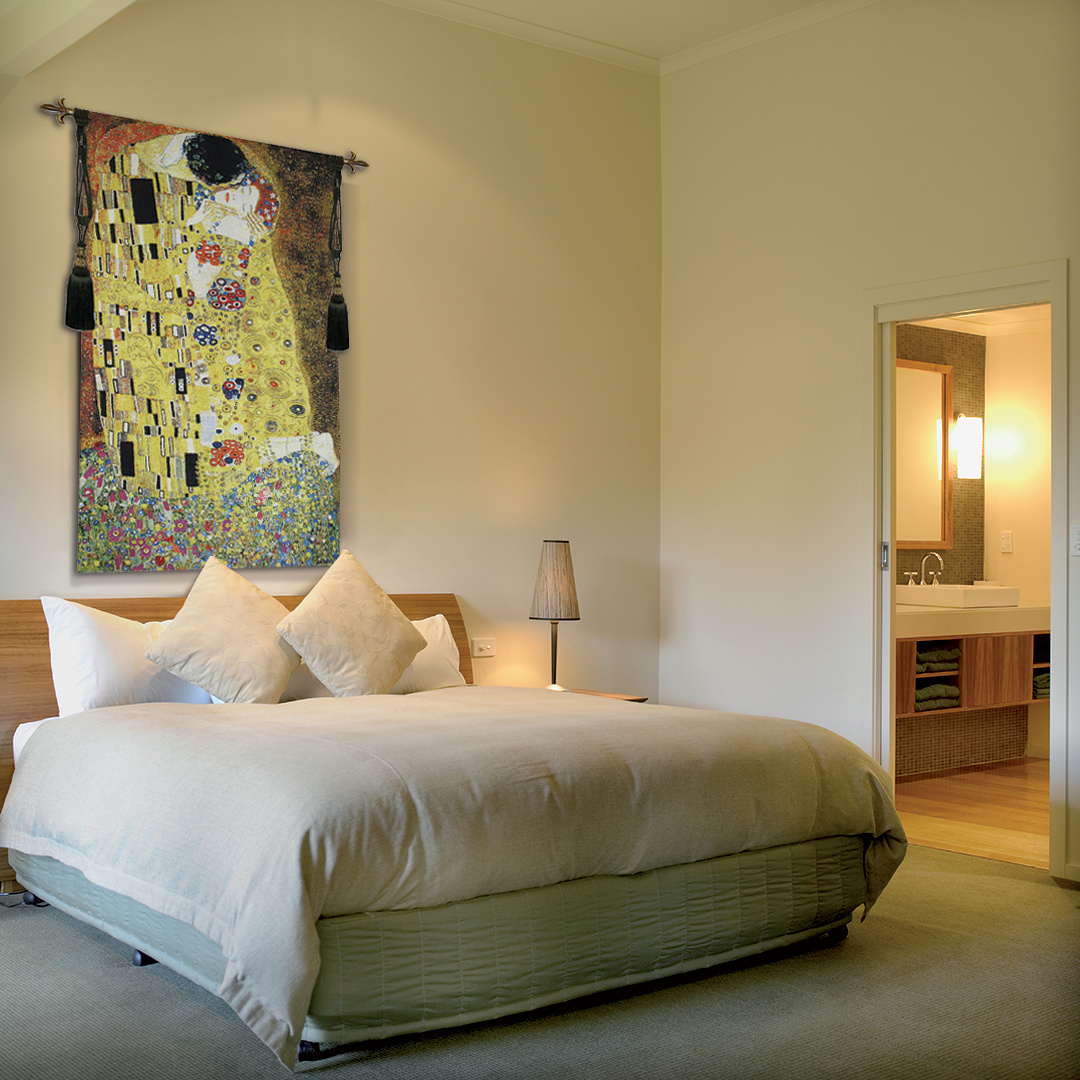 5 Ways to Romance Your Decor with Tapestries
We can all use a little romance now and then. One way to bring romance into our lives is through the decor with which we surround ourselves. How do we romance that decor? Tapestries are the perfect answer to that question. Those who love tapestries know more (not less) is more when it comes to these lovely wall-hangings. So, in their view, it's a simple matter to bring a bit of romance into interior spaces.
Romantic themed tapestries can meld nicely in many rooms and decor styles. Classic style rooms are the perfect showcases for tapestries, especially those with a romantic theme. But tapestries can be merged beautifully into contemporary spaces, too.
Here are five romantic themes seen in today's tapestries that you'll want to explore as you consider ways to bring romance into your home's decor:
Classic Romantic Art Themes
Romantic themes seen in classic art are wide-ranging. Landscapes and peaceful scenes that also include appealing figures enjoying conversation or good fun in the beauty of the outdoors. Picnics and all sorts of gatherings under sprawling tree branches or temporary canopies. Of course, courting couples are often included in pastoral scenes, gardens, or near woods and gently flowing streams. These beautiful idyllic scenes translate well into equally compelling tapestries. French and Italian tapestries often show such views framed by colorful draperies or rich decorative borders.
Dancing Themes
The depiction of dancers in paintings is also very successfully recreated on romantic tapestries. The dancers portrayed in impressionist painter Pierre-Auguste Renoir's famous series of ballet paintings and his series that included couples arm in arm in "Dance in the City" and "Dance in the Country" are appealing examples of the use of dancing themes in well-known paintings and lovely tapestries.
Mythical Themes
The epic stories of gods and goddesses or mythical creatures also show up on romantic themed tapestries. These romantic tapestries bring these tales to life in resplendent color and breathtaking visuals.
Courtship Themes
You'll also find romanticized depictions of famous star-crossed couples such as Tristan and Isolde or Romeo and Juliet. Renaissance couple themes are also explored on canvas and tapestry. One must include Cupid when discussing courtship themes. Some courtship themed wall hangings are meant to create the illusion of courtship sans the lovers, as in the lovely Table for Two, that gives us a view of a round table draped in flowers and set inside a romantic courtyard looking out over a village and the Italian countryside beyond.
Themes from Literature
Among classic literary themes, you'll find depictions of the much-admired, though fictional, Don Quixote. This romantic literary figure is just one often-seen example.
As you can see, you have many options available when searching for tapestries with romantic themes to elevate and romance your decor. The themes explored here are just a few of the many you will find available today among the gorgeous tapestries at SaveOnTapestries. If we can be of assistance or answer any questions, just ask. We're here to help. See you soon!