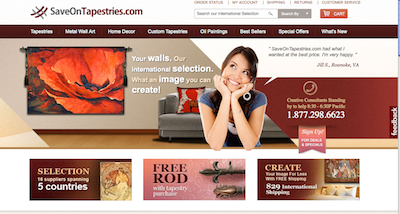 The Impression That A Room Will Give
Perhaps one of the best ways to add a personal touch to any room is through the proper use of wall art. Furniture, rugs and wall color can all have an impact on the impression that a room will give, however only wall art can provide the simplest and most convenient way to add custom appeal to any space. This type of art comes in many forms and can be used in a variety of ways to enhance any room. From traditional pieces to modern pieces and even handmade works, art used to decorate walls can be a powerful factor on how a room will be perceived.

A Conglomeration Of Photographs
While many types of traditional wall art decor are inexpensive and easy to find, there are other types of special and unique wall type art that requires a little more effort to find. Fabric wall hangings are just one more example of high quality art that can be used to decorate walls. While some people choose to use a conglomeration of photographs and personal images to make a space unique and special, fabric art can take a room to an entirely new level. Tapestries or fabric wall hangings are unique in that they come in many different styles and are made from many different materials. Wool is a common material used to make tapestries that produces an exceptional piece of work.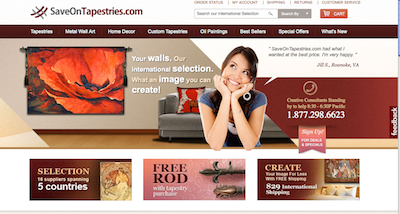 Going With The Best In Terms Of Quality
Other types of artwork intended to enhance a room include contemporary wall art that is more simplistic in design. Mirrors have long been used as wall decoration and can create a custom look as well as making a space look larger than it actually is to the eye. Taking any blank canvas or wall to the next logical progression when planning an interior design project sometimes means going with the best in terms of quality. Wall tapestries are without a doubt one of the highest quality types of wall hangings available today. Finding the right tapestry for your walls simply means finding what inspires you the most.
About The Author
Charlotte writes for Save On Tapestries offering a wide range of interior design ideas to those looking to enhance their home or office. Visit Saveontapestreis.com and learn more about what is possible when you use beautiful European tapestries to decorate.