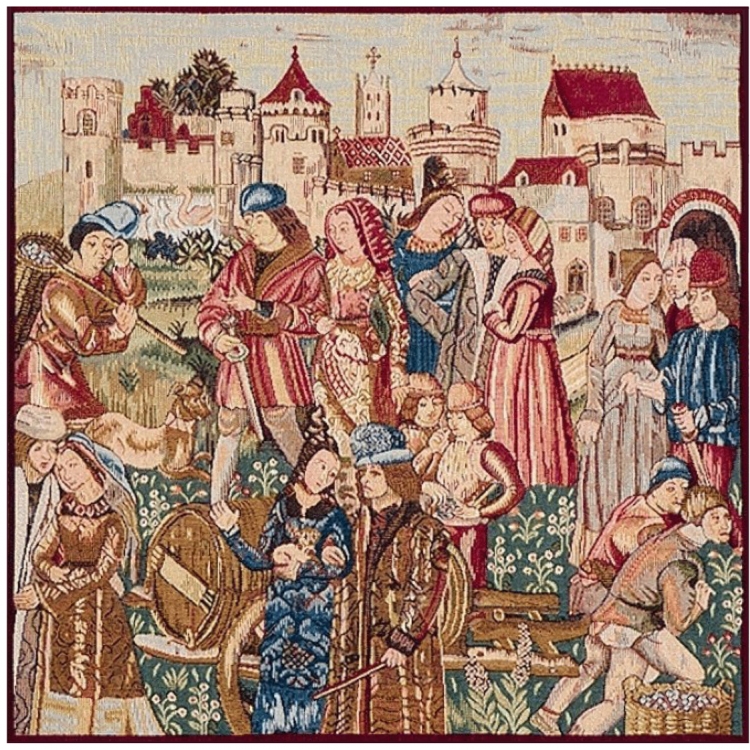 Saveontapestries.com is like the art.com of larger and unique wall art. Here they sell paintings, clocks, metal art and, of course, tapestries. There is the option to search for oil painting by category, such as "Romantic" or "Medieval". You can find virtually any kind of tapestry you like and you can also search their comprehensive list of categories and subcategories.
One of the unique features of saveontapestries.com is that they have videos on interior design so that you can get ideas from experts in the field. Art.com has blog posts with great photos, but the videos at saveontapestries.com are particularly useful. Between the two sites you should be able to find true inspiration for your decorative project. Another nice feature of saveontapestries.com is the "zoom" capability. If you hover your mouse over the image of the tapestry you are interested in, you can see much more detail about the texture and changes in colored thread. It gives you a pretty good sense of color so you can decide if it is right for you.
Like art.com, you can also order custom items. Saveontapestries.com makes available custom wall tapestries, tapestry pillows, tapestry throws and tapestry tote bags. There is one caveat however. As I went through the process to order a custom tapestry, I found it all to be very user friendly. Calling customer service is a joy as everyone was just so friendly. So in this regard, Save On Tapestry is the better site for personalized art, although you cannot get posters and a few things found on Art.com. The other thing about Art.com that I noticed was that the price was listed differently before I added it to the shopping cart, and then was discounted dramatically. It was not clear if there was a general sale. So, to check on a price, add it to your cart and see what it "really" is. I like Art.com, but my top choice for art this week is Save On Tapestries.