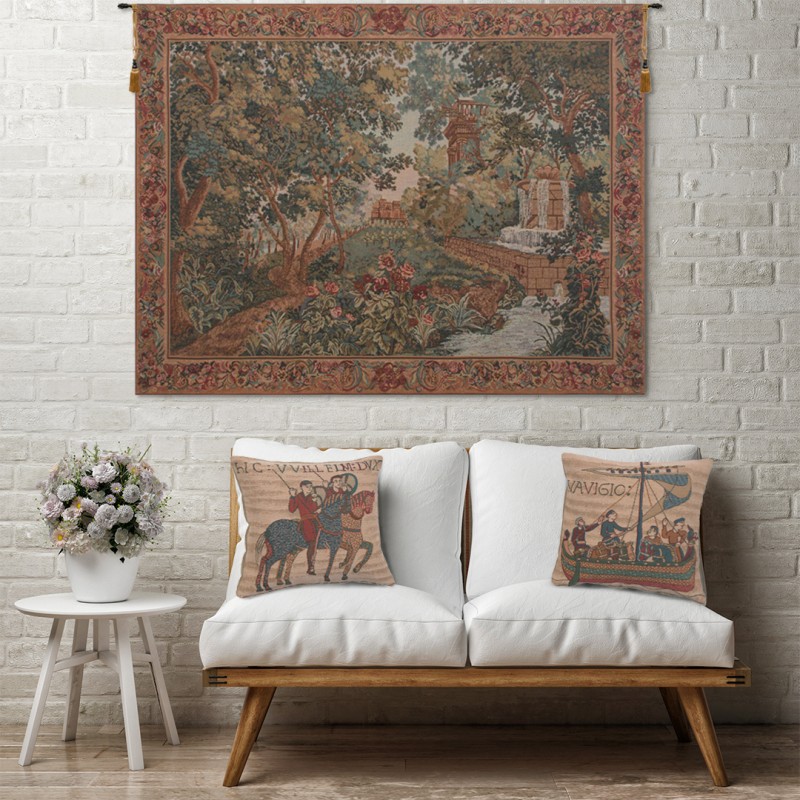 Medieval art has extensive appeal. Auteurs and art collectors from across the globe, throw much love for mural paintings, war departure drawings and portraits. With so much out there that is defined by medieval art, have you ever thought of medieval home decor accessories? Yes, that is a possibility. Medieval wall tapestries and decorative Bayeux pillows are your go-to options if you are looking for something amazing from the golden ages to add to your decor. However, with multiple options out there which may seem confusing. Thrift markets are not as ideal as you never exactly get what you want. Lack of quality is another major concern to look for. Save On Tapestries can eradicate all your problems. The decor collection presented by Save On Tapestries consists of beautiful Bayeux tapestry cushion and other decorative couch pillows.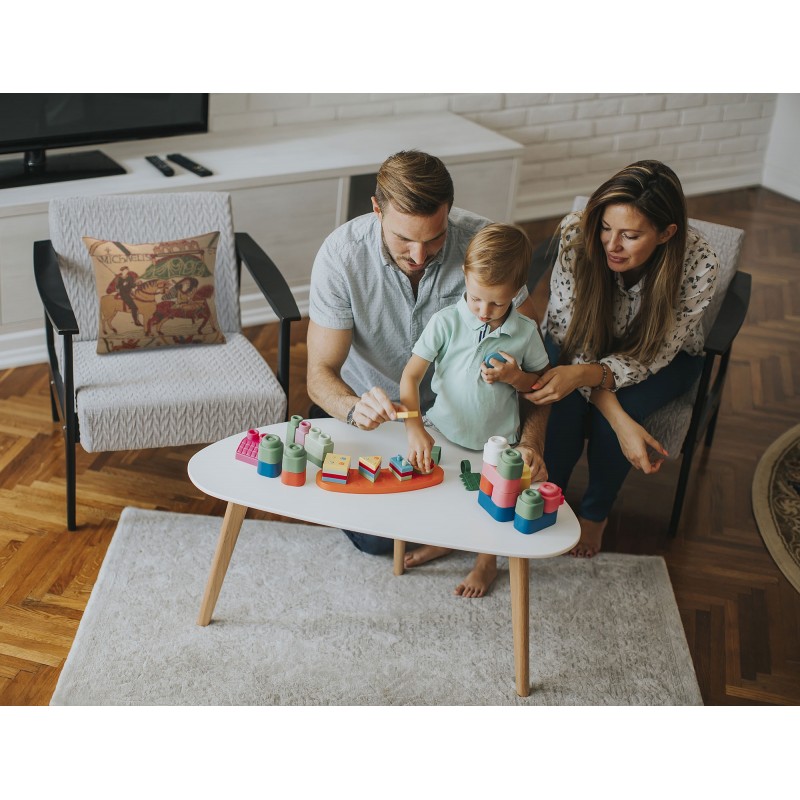 By now, you are acquainted with the best place where you can find exquisite Bayeux pillows. The next part is all about decorating them. Our interiors are almost like our mirror as they reflect our personality. This is why the decorating part is super important. It is also essential to know what you truly like and include in your living room. Read on to find out which tapestry cushion pillows match your vibe.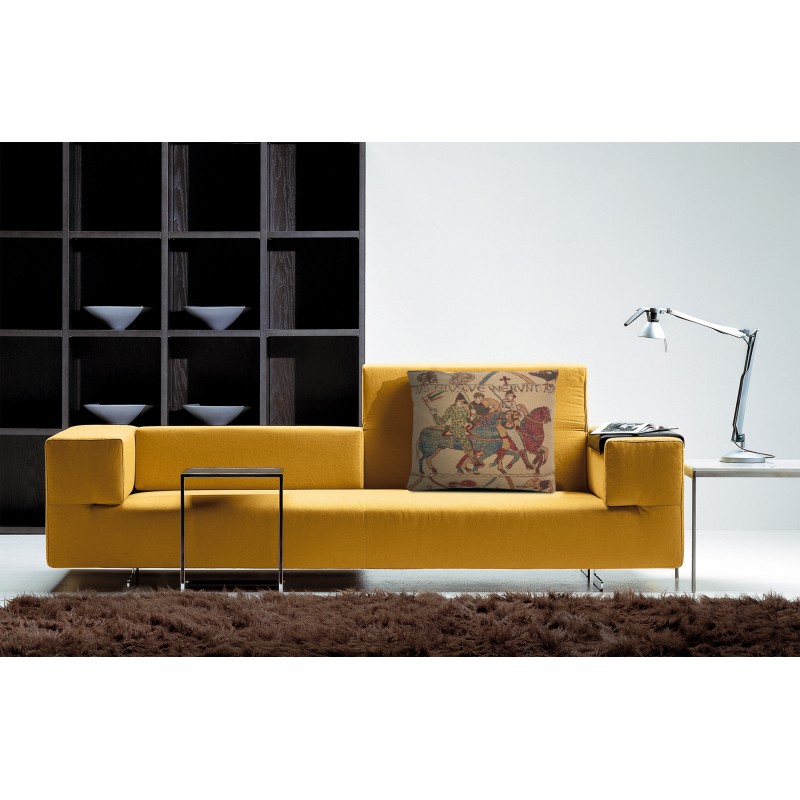 A Tryst with Amazing Colors
Are you someone who likes to stay close to vibrancy? If the answer is positive, you can have a look at couch pillows such as Chevaliers De St. Gregoire I Belgian Cushion Cover, Bayeux Navigo Belgian Cushion Cover, and Bayeux William European Cushion Cover. A rush of colors spreads across these pieces, making these tapestry cushion pillows ideal for rooms that have themes such as beige, gold, off-white, and others. Light-toned themes always make a fine team with mixed colors.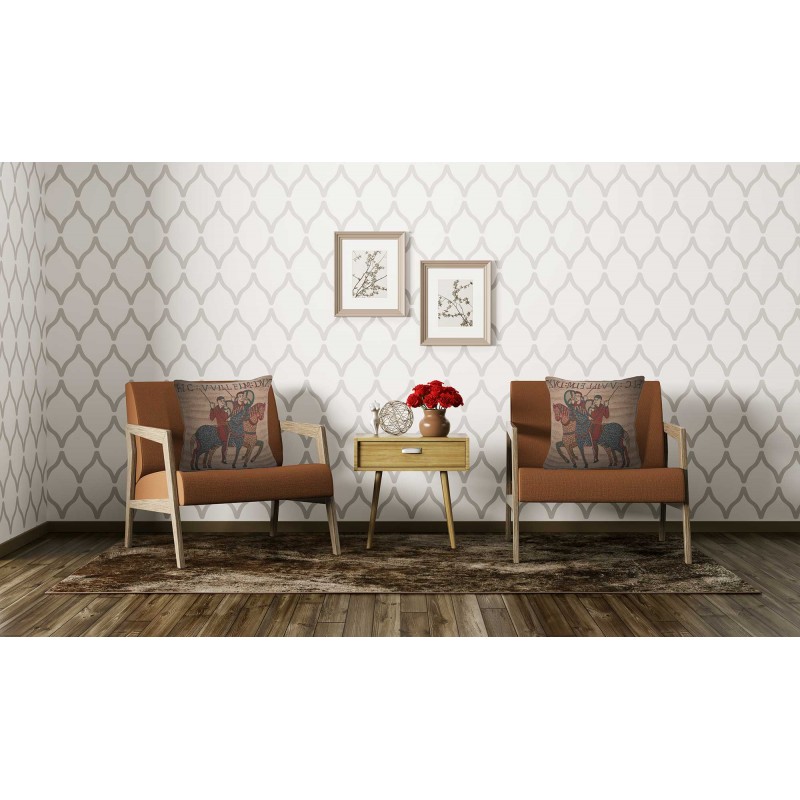 On an alternative note, you can simply put the Bayeux pillows asymmetrically on your couch. This makes a restful seat which also looks mesmerizing. Those who do not like to clutter their space with furniture can have tapestry cushion pillows laid out on the floor. You can personalize your decor this way, without needing expensive furniture.
Simplicity Can Be Your Forte
There is no thumb rule to your room decor. You are free to experiment and bring your creativity into this. After all, you are the one who spends most of the time in your rooms. You can pick from pieces such as Bayeux William European Cushion Cover. The beautiful Bayeux tapestry cushion is a subtle piece with a white background. Crafted from pure cotton, the cushion cover brings out exquisite vibes in your space. Bayeux Horse European Cushion Cover, Battle of Hastings 1 Belgian Tapestry Cushion, Chevaliers De St. Gregoire I Belgian Cushion Cover are other simple pieces that are notable if you want to keep your space simple.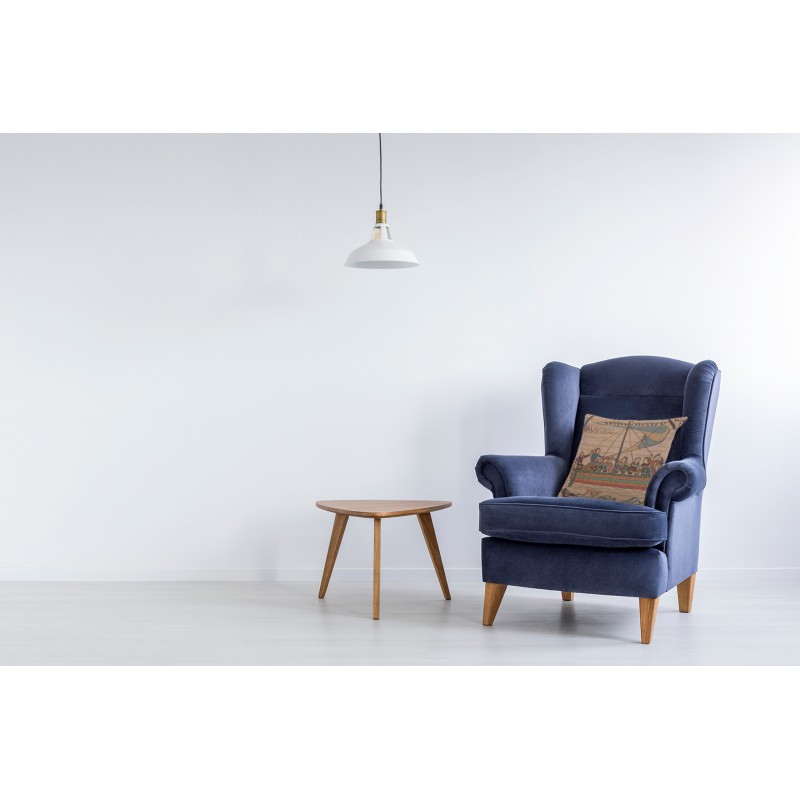 You can gather different shades and make a mix and match, making your bedroom and living room unique. These are the finest quality couch pillows that offer fine performance and long-lasting support.