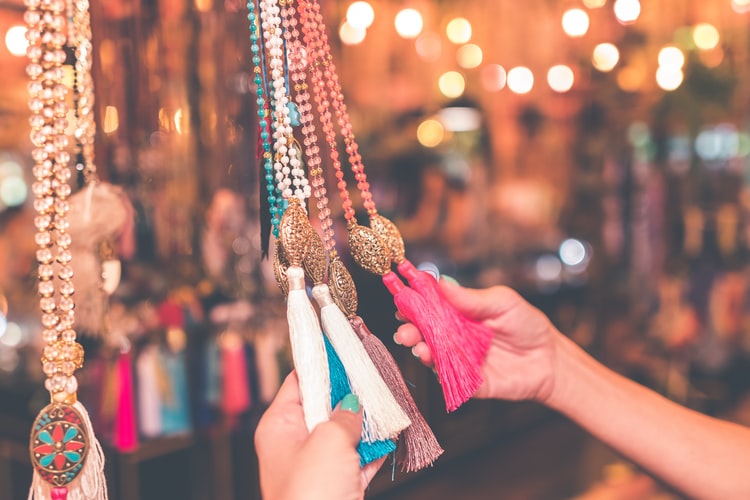 Minimalism is one of the latest home decor trends. Individuals like to invest in minimal home decor accessories, rather than engaging with heavy decorative items. One of the perfect minimal home decor accessories is tapestry tassels. With colorful tassels, you can simply decorate and lend an elegant touch to your living spaces. However, with so many confusing options out there, you may find it quite difficult to find fine quality decorative tassels. Save on Tapestries offers an extensive range of tapestry tassels. Each of the pieces is hand-picked by the experts, so you choose only the most charming pieces for your abode. These tassels are crafted by skilled and experienced craftsmen.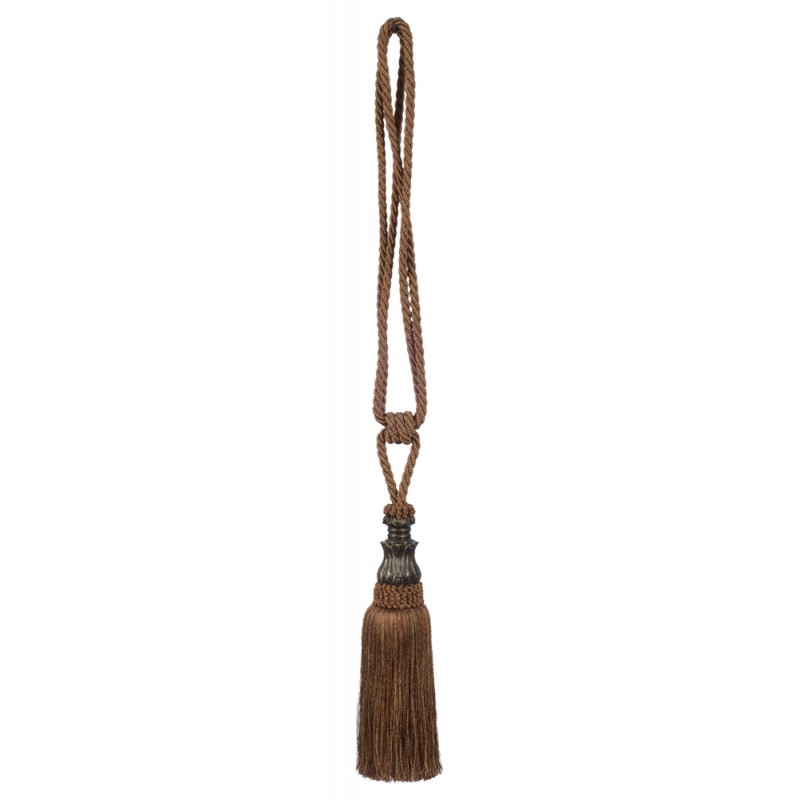 Decorative Tassels for Beautiful Walls
You can use the tapestry tassels both as single pieces and pairs. Tassels are mostly used in pairs, especially when they are teamed with designer wall tapestries. They serve to balance your state-of-the-art wall hangings in exquisite and delightful fashion. When the colorful tassels are accompanied with the right tapestry rod and wall color, they truly make your decor exceptional. You can always form various combinations by integrating different color schemes. You can pair pieces such as Classic – Ivory Tapestry Decorative Tassels and Petite Tassel – Ivory Tapestry Decorative Tassels with dark-toned wall tapestries. Colors such as black, gray, purple, brown, green, red etc. will look charming with these tapestries.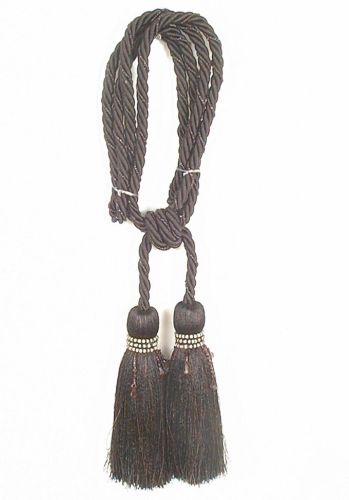 On a similar note, pieces like Classic – Eggplant Tapestry Decorative Tassels, Elegance Earth Tone Tapestry Decorative Tassels and Ellora Tassels – Black Tapestry Decorative Tassels can accompany wall tapestries which are somber in tone. You can match these pieces with colors like white, beige, golden, yellow, light green, light blue, aqua etc. Ruby Beaded Ball Tapestry Decorative Tassels is another mesmerizing embellishment for light-toned tapestries. Make sure that you always pair colors which complement each other and enhance both, the overall look of home decor accessories and the appeal of your living spaces.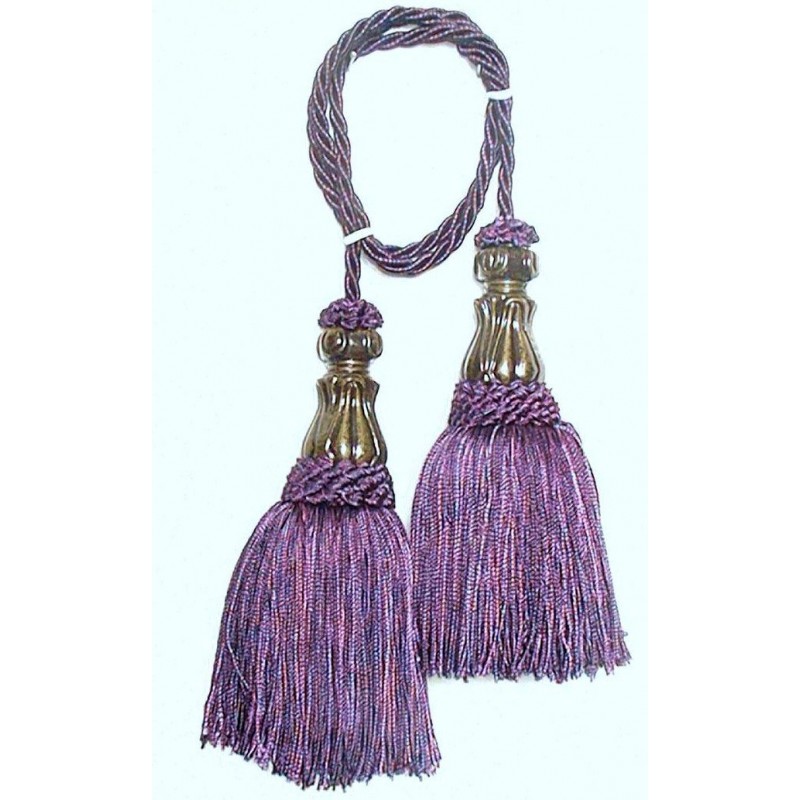 Wall tapestries and tassels work great together. However mix and match is a wonderful option, you can also use standalone pieces. Using decorative tassels as a standalone home decor accessory is also a smart choice. Caroline Black and Gold Tapestry Decorative Tassels & Milano Ivory Tapestry Decorative Tassels are charming home decor pieces. If you are someone who believes in the philosophy of 'less is more', these colorful tassels can certainly be on your list. A tapestry piece of art that is intended for an otherwise bare wall can increase the stakes for the whole living room. You can choose multiple pieces to decorate your hallways and bedroom.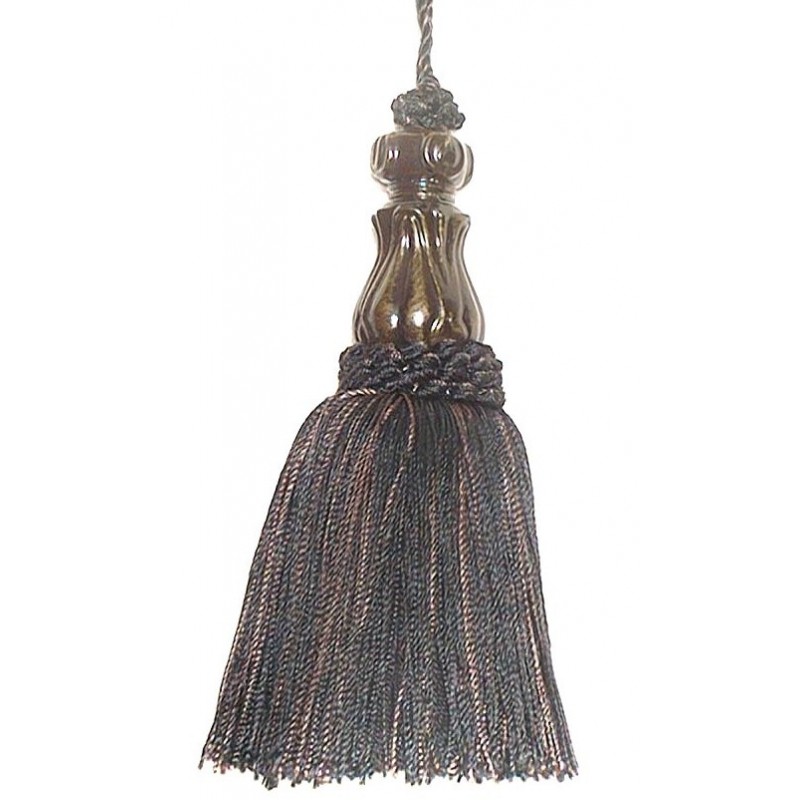 Colorful Tassels with Superior Quality
The superior quality cotton, viscose and polyester blend are used to craft these decorative tassels. We, at Save on Tapestries, make certain that you get only the most sumptuous decor pieces for your living and bedrooms. These colorful tassels can also be used for gifting purposes on occasions such as house warming parties or anniversaries. After all, a warm and colorful gift can really brighten the spaces of your loved ones.