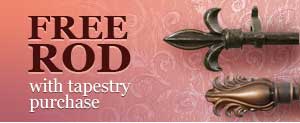 A Long And Distinguished History
Interior design and decorating can be a lot of fun especially when you have purchased an exciting new wall tapestry. Many homeowners and interior designers come up with a wide variety of ideas and a variety of materials when planning for a particular project. One great idea with regard to home décor is to add a new level of sophistication to your home. This is where landscape tapestry and landscape art can come in handy. Considered perhaps one of the most popular types of quality art for decorating walls, tapestries have a long and distinguished history. From a small one-bedroom apartment to a large sprawling estate, wall art based on textile materials can enhance any décor. From decorating an entire home to a single room, fabric wall hanging tapestries are a great decorating idea. There are several ways to use landscape tapestries and other types of wall tapestries for your next design project.
Becoming More Common In Homes And Businesses
Landscape wall art is particularly useful in decorating large rooms or rooms where there happens to be a large amount of blank wall space. Visually appealing and creatively inspiring, these art pieces can fill a space and bring a new sense of depth to virtually any room. These types of wall art are increasingly popular and are becoming more common in homes and businesses as well as galleries and museums around the world. Those in search of unique style ideas are turning to tapestries more often now than ever before. Unsurpassed in terms of elegant beauty, style, luxury and richness they are sure to enhance interior decorating efforts. In short, landscaped tapestries and large tapestries routinely exceed expectations. Complementing your walls with beautiful textile fabric tapestries is a great way to create a custom look that is sure to get noticed.
About
Save On Tapestries is considered one of the top online destinations for landscape tapestries, floral tapestries and a wide range of other quality wall art. Few companies can compare in terms of affordability and quality of products. Interior designers and art lovers in general are turning to this online destination for a wide range of quality tapestries, canvas art, metal art and other types of wall art.