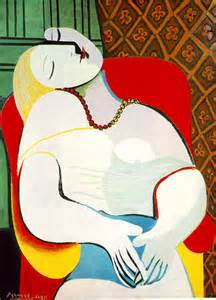 Tapestries: Nomadic Murals
Save On Tapestries was recently able to unearth an old New York Times article dating back to September of 2001. The article, "ANTIQUES; Le Corbusier Saw Tapestry As Part of Art" talks about the unique and interesting history of wall tapestries. The article begins by quoting Le Corbusier who once commented that as the modern tapestry emerges it becomes a mural of our modern age. This is paraphrased, however the exact quote can be found in his inspiring essay titled "Tapestries: Nomadic Murals." While this respected artist of the late 1800s and early 1900s was not specifically known for producing tapestries, he was known for a number of beautiful drawings of tapestries where he made it clear that he held tapestries as a work of art close to his own heart.
As the story goes, there have been many well-known artists such as Pablo Picasso, Braque, and Matisse to name a few that were quite keen on having their art transferred into textile art in the form of hand woven tapestries. Corbusier is credited with having created close to 30 tapestry inspired drawings or as some have called them cartoons. From the mid-1930s to the mid-1960s many of these were created according to the Paris-based La Fondation Le Corbusier. Throughout his career Corbusier collaborated with a number of well-known artists as a way to translate his artistic drawings into beautiful wall tapestries.
Tapestries inspired by the drawings of Corbusier are rare and few are ever seen in the art marketplace for sale. There are a few of these tapestries available throughout the greater New York City area including one located at the Jane Kahan Gallery. This particular piece known as "The Sofa" or the "Le Canapé" as it would be described in Paris, depicts a rather abstract figure in a prone position on a couch. It features typical woven textile art colors that are vibrant including wine red, black, blue, and page.
The article goes on to talk about the popularity of modern tapestries. The conventional wisdom is that most of these types of tapestries increased in popularity during the mid-1920s when there was a lull between world wars. Another point that is made is that these types of tapestries peaked in popularity in the 1970s. To read the entire article and learn more about the intriguing history of historically significant wall tapestries click here to go directly to the New York Times article dating back to September of 2001.

About Save On Tapestries
Save on tapestries is a respected online retailer of high-end European tapestries including French tapestries and Belgian tapestries. Visit the website by simply going online to Saveontapestries.com.