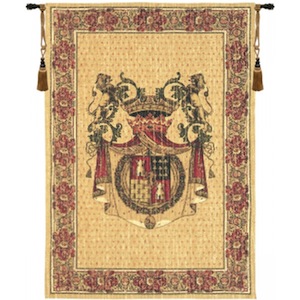 Jacquard Looms
There is something unique and special about a Belgian tapestry. No other type of textile art and made in Europe can compare with regard to impressive quality and amazing appeal. The Belgian tapestries wholesale buyers routinely look for are typically made on Jacquard looms using the highest-quality linen, cotton or wool. Along with these high quality base materials, the finest quality dyes are also used as a way to impart incredible clarity and vibrancy of color into each and every woven piece.
Great Rooms And Foyers
In addition, retailers often carry some of the most attractive replica pieces that come as close as possible to the original works that they are intended to represent. Choosing the right Belgian tapestry for your interior design needs is easy to do because of the wide variety of tapestries that are available today. From incredibly oversized landscape tapestries designed for great rooms and foyers to smaller tapestries used in bedrooms and other smaller rooms, there is a tapestry that is perfect for the look that you are trying to achieve. Floral tapestries, medieval tapestries and unicorn tapestries are all available from Belgian manufacturers.
A Remarkable Level Of Opulence
Those that appreciate quality whether it is wholesalers or retailers know and appreciate quality works that had been handmade in Belgium for centuries. Anyone with a discerning taste and an eye for quality knows that Belgian wall tapestries are a cut above. The beauty and elegance of these quality works of art can be seen in high-end homes, galleries, museums and the home of anyone wishing to create a remarkable level of opulence. Many interior designers have come to appreciate textile art as being one of the most versatile and practical ways to enhance the level of elegance of a room. The Belgian tapestries wholesale buyers and retail sellers appreciate are all readily available today through many outlets.
About
Saveontapestries.com is a respected and trusted name in the online sale of tapestries. From wholesale services to retail sales in a variety of other options, Save On Tapestries can help wholesale and retail customers find what they need in terms of quality fabric art.