Our

history

SaveOnTapestries.com was created in October 1998. Our vision: offer a wide range of quality European tapestries and home decorating accessories at affordable prices. Customer satisfaction is our top priority because we strongly believe there is no better salesperson than a happy customer.

Original

tapestry

Most of the tapestries sold by SaveOnTapestries.com are woven in Europe. Our tapestries are reproductions of original art and tapestry art pieces displayed in museums and in private collections throughout the world. Encouraged with the support of our very many wholesale buyers from the furniture & furnishings industry, we decided to take our business online as a way for more people to benefit from our vision of providing quality affordable wall art tapestries and home decor accessories.

Fast

delivery

We are able to deliver competitive prices as we are a direct importer. We market our tapestries cost-effectively. We stock most of the items featured on our secure eCommerce store. For our customers and resellers, this is a real bonus as they are able to deliver tapestries to their customers faster and at competitive prices.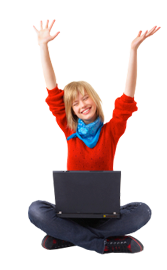 We are confident that you will enjoy your shopping experience on our online store and hope you will recommend us to your friends and family.
Quick Facts
Real-life visuals of certain selected tapestries in a typical room setting.

Knowledgeable, friendly staff help you enjoy your shopping experience on our website and in person at our distribution centre.

A website that is extremely user friendly. Customer feedback is used to update and re-design our website to make it user-friendly and easy to use.

Comments and suggestions are always welcome and encouraged. We give prompt attention to issues Thanks For Visiting!